War in Ukraine
They were running away so fast that they turned over: Occupiers crushed by an overturned armoured vehicle (video)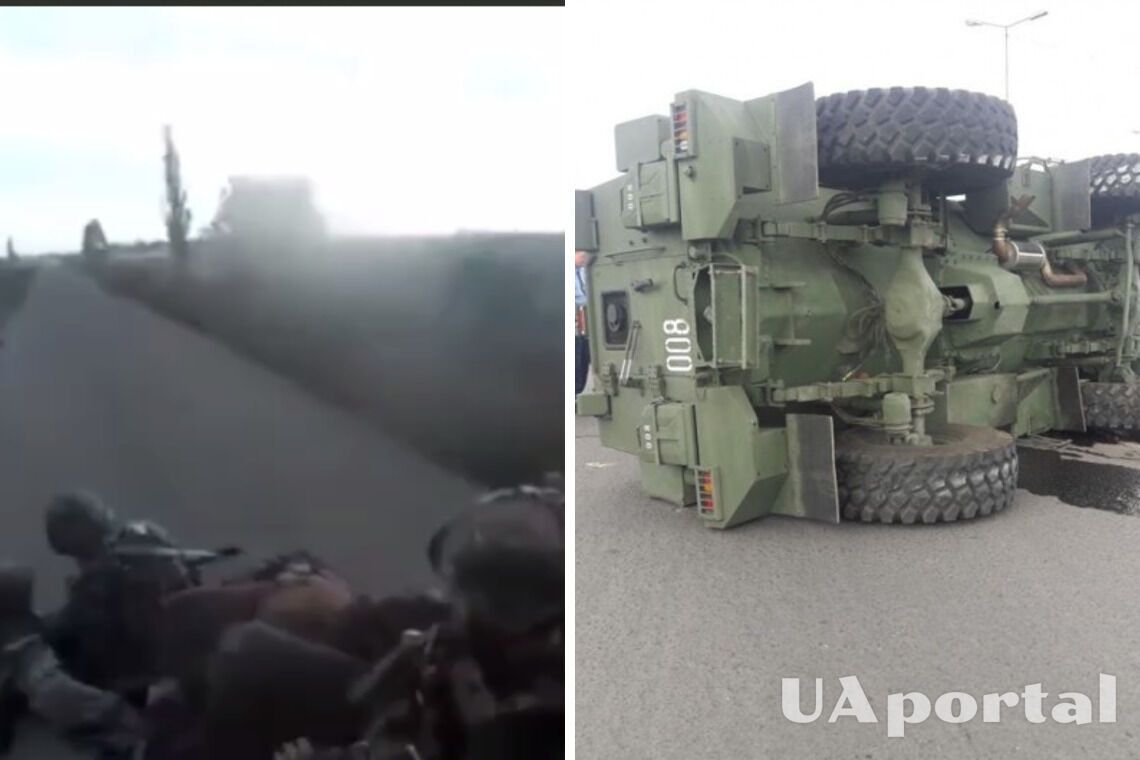 A video has been posted online showing how the occupiers had to flee from the Ukrainian Armed Forces' offensive in an unknown area of the frontline.
This was reported on the STERNENKO Telegram channel.
The video shows the occupiers hastily leaving their positions. Lacking sufficient equipment, they are forced to cram into an armoured vehicle and sit on its roof, which is not designed to transport people.
Losing personnel and abandoning people, the occupiers managed to move away from their positions. But their journey ended too quickly.
Gaining considerable speed with a visible overload, the multi-tonne vehicle became almost uncontrollable.
The occupiers fled at such a high speed that one of the militants' hats flew off.
It is not clear from the video whether the driver was injured and lost control or simply failed to control the heavy vehicle with an overload.
Later, the car skidded and within seconds the crew, who were sitting on the roof of the car, flew off and fell under the wheels. At the end of the occupiers' escape, the car fell into a ditch and overturned, crushing all the personnel sitting on top.
At the end of the video, you can still hear the occupiers suffering from their injuries, but analysing the number of voices at the end of the video and the visible number at the beginning, we can assume that almost all of them died.
Perhaps those who were inside the car were lucky, but due to the excessive load of the car, people could have been unbelted and received serious or life-threatening injuries during the car's "flip" into the ditch.
Full video from the beginning of the escape:
Recall that the occupiers were fleeing on stolen bicycles from the Ukrainian Armed Forces' precision fire.
If you want to get the latest news about the war and events in Ukraine, subscribe to our telegram channel!