Horoscopes
Three zodiac signs are waiting for changes in love on April 24-30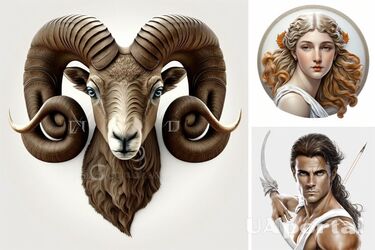 UAportal has prepared a horoscope for the week of April 24-30 about the prospects of love and relationships for Aries, Virgo, and Sagittarius. Find out how planetary changes will affect these zodiac signs.
Aries.
With Saturn in Aries, Aries will have a challenging time in their love life this week. You may feel like you're stuck in a routine, and it will be difficult to establish a relationship with your partner.
However, don't lose hope, as things will start to improve by the end of the week. Be patient and wait for an opportunity to open up.
Virgo.
This week, Uranus in Virgo will bring a much-needed revitalization to your love life. You may feel the urge to break out of the routine and do something adventurous with your partner.
Also read: April will bring great luck to three zodiac signs
Use this energy to spice up your love life. You may be pleasantly surprised by the results.
Sagittarius.
Pluto in Sagittarius this week will bring strong emotions to your personal life. You may feel a strong desire to take your relationship to the next level, but be careful not to rush things.
Take your time and let things develop naturally. Trust your instincts and follow your heart.
As reported by UAportal, earlier astrologers named the two most evil zodiac signs that are capable of terrible revenge.
If you want to get the latest news about the war and events in Ukraine, subscribe to our Telegram channel!