Society
Best comedy films of the decade: humour for everyone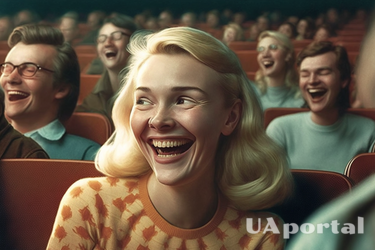 The last decade has seen the release of some of the most iconic comedy films. UAportal has prepared a list of five top-rated comedy films of 2010-2015.
Bridesmaids
IMDB rating 8.2
Genre: Comedy
Country: USA; Duration: 2 hours 4 minutes; Year: 2011
Producer: Judd Apatow
Bridesmaids is an American romantic comedy film starring Kristen Wiig and Maya Rudolph, about three bridesmaids who must overcome their differences to help their best friend get married.
The film was highly praised for its humorous take on the dynamics of female friendship and was nominated for two Academy Awards.
The Hangover Part II
IMDB rating 6.7
Genre: Comedy
Country: USA; Duration: 1h 42min; Year: 2011
Produced by Todd Phillips
The Hangover Part II is an American comedy sequel that continues the story of four friends who struggle to find their missing fiancé after his wild bachelor party in Las Vegas goes awry.
The film, directed by Todd Phillips, stars Bradley Cooper as Phil Wennek, Ed Helms as Stu Price, Zach Galifianakis as Alan Garner, Justin Bartha as Doug Billings and Ken Jeong as Mr Chow. The film received mixed reviews but became one of the highest-grossing R-rated comedies ever made at the time.
Read also: The best science fiction films of the decade
Ted
IMDB rating 7
Genre: Comedy
Country: USA; Running time: 1 hour 46 minutes; Year: 2012
Produced by Seth MacFarlane
Ted is an American comedy directed by Seth MacFarlane and starring Mark Wahlberg and Mila Kunis, in which a teddy bear comes to life after his owner makes a wish on Christmas Eve when he was eight years old.
Despite being rated R for "strong" language and sexual content, the comedy managed to become one of the highest-grossing films in history. This happened thanks to its lighthearted humour combined with easily recognisable characters facing adult relationship problems or career difficulties. At the same time, an imaginary talking teddy bear lives with them, leading to appealing situations throughout the film.
21 Jump Street
IMDB rating 7.2
Genre: Comedy
Country: USA; Running time: 1 hour 49 minutes; Year of release: 2012
Produced by Neil Moritz
21 Jump Street is an American action comedy starring Jonah Hill and Channing Tatum about two young cops who go undercover at a local high school. They are supposed to investigate drug activity among teenagers, but they end up becoming part of it themselves!
This film received positive reviews from critics because it cleverly combines action scenes and humorous dialogue, making it one of the highest grossing successes at the time. It also broke away from the usual clichéd cop films, turning into something fresh and original, even though it used the same formula as every other similar film.
The World's End
IMDB Rating 7
Genre: Comedy
Country United Kingdom; Duration 1h 49min; Year of release 2013
Produced by Edgar Wright
The World's End is a British sci-fi comedy about a group of old friends who reunite in a pub. The friends get together for a pub crawl, trying to get into twelve pubs in sequential order before reaching the end of the night and discovering that the world has already changed.
The film is written and directed by Edgar Wright and stars Simon Pegg, Nick Frost, and the film's lead actors: Simon Pegg Nick Frost Martin Freeman Paddy Considine Rosamund Pike Eddie Marsan Pierce Brosnan.
We would like to remind you that many actors and singers decide to undergo plastic surgery because it is often a necessity for them. Here are 7 famous men who have changed their appearance.
If you want to get the latest news about the war and events in Ukraine, subscribe to our telegram channel!