Horoscopes
April 24 horoscope for Aries, Gemini and Taurus: trust your intuition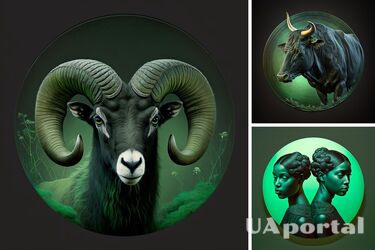 UAportal has prepared general horoscopes for April 24 for Aries, Taurus, and Gemini. On the last Monday of April, you should be ready for a new experience.
Aries.
Aries may feel enthusiastic and inspired as creativity and new ideas will come easily. The day may bring the opportunity to take on new challenges and explore uncharted territory. Aries should use their intuition and be open to new experiences as this can lead to positive results.
There may also be a chance to learn something new that could benefit Aries in the future. They should take advantage of any opportunity to gain new knowledge or skills, as this can help them achieve their goals.
Taurus.
Taurus may experience a sense of stability and comfort as they focus on practical matters and daily routines. The day may bring opportunities for hard work and productivity, leading to a sense of accomplishment. Taurus should trust their instincts and prioritize their well-being.
Also read: April will bring great luck to three zodiac signs
Taurus may receive recognition for their hard work, which can boost their confidence and motivation. They should be proud of their accomplishments and use this recognition as a source of encouragement.
Gemini.
Gemini may feel curious and sociable as they explore new ideas and socialize with others. The day may bring opportunities for self-expression and creativity, leading to a sense of fulfillment. Gemini should trust their intuition and be open to new experiences.
Gemini can also experience harmony in personal relationships, which can strengthen their ties with loved ones. You should give preference to communication and openly express your feelings, as this can lead to deeper connections and understanding.
As reported by UAportal, earlier astrologers named the two most evil zodiac signs that are capable of terrible revenge.
If you want to get the latest news about the war and events in Ukraine, subscribe to our Telegram channel!