Recipes
It takes only 20 minutes: a recipe for a quick cake with berries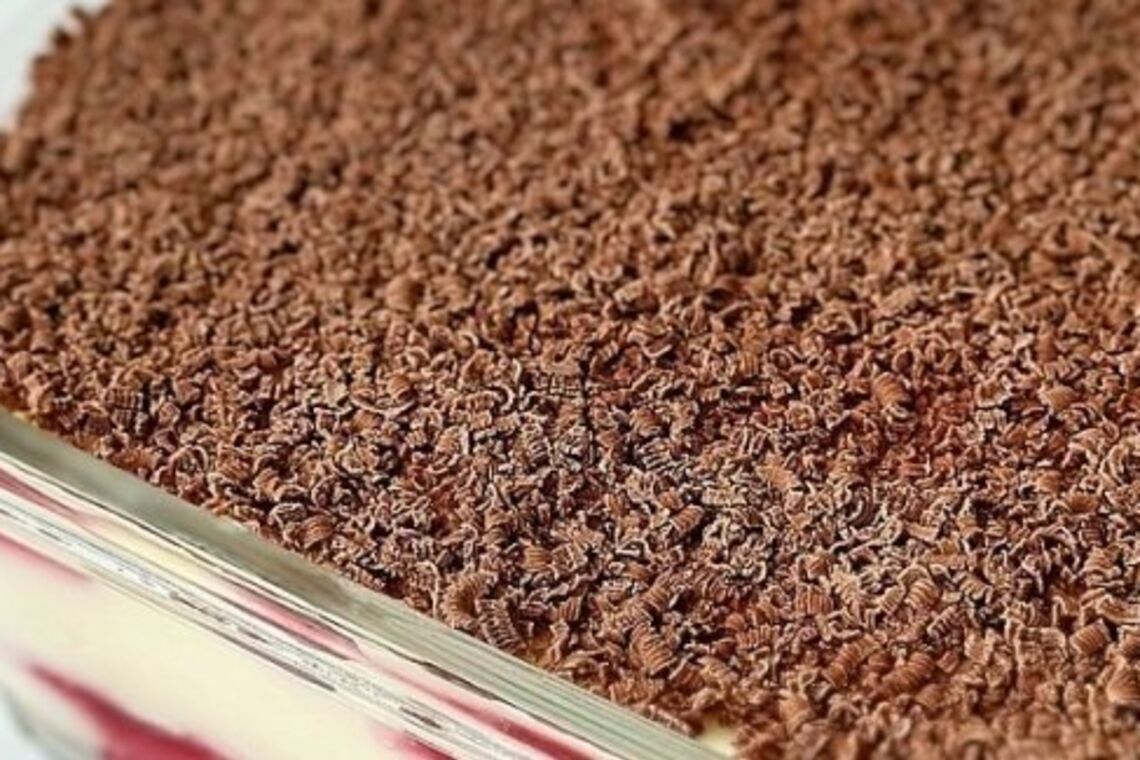 Put the finished cake in the refrigerator overnight to harden and soak. It will take you a minimum of time to prepare this dessert, but you will be satisfied with the taste.
Also read: Recipe for the English dessert banoffee pie.
Ingredients:
- Shortbread cookies - 200 g.
For the berry filling:
- thawed or fresh berries - 300 g;
- sugar - 20 g
- lemon juice - 1 tbsp;
- corn starch - 15 g.
For the cream:
- eggs - 2 pcs;
- sugar - 100 g
- a pinch of salt;
- corn starch - 30 g;
- sour cream (from 20%) - 400 g;
- butter - 75 g;
- chocolate for decoration - 25 g.
Method of preparation:
1. Mix berries with sugar, lemon juice and starch, put on medium heat and cook until thickened. Wait for it to cool. ⠀
2. Prepare the cream: mix eggs with sugar, salt, and starch, add sour cream, and cook until thickened. Remove from heat, add butter and wait for it to cool.
3. Put a layer of biscuits, cream, berry filling in the prepared mold and repeat the layers. Finally, spread the cream and sprinkle with chocolate. Put in the refrigerator overnight.
We also recommend that you pay attention to the recipe for a budget potato casserole.
If you want to get the latest news about the war and events in Ukraine, subscribe to our Telegram channel!