Recipes
Delicious asparagus and cheese tart: the chef shares her recipe (video)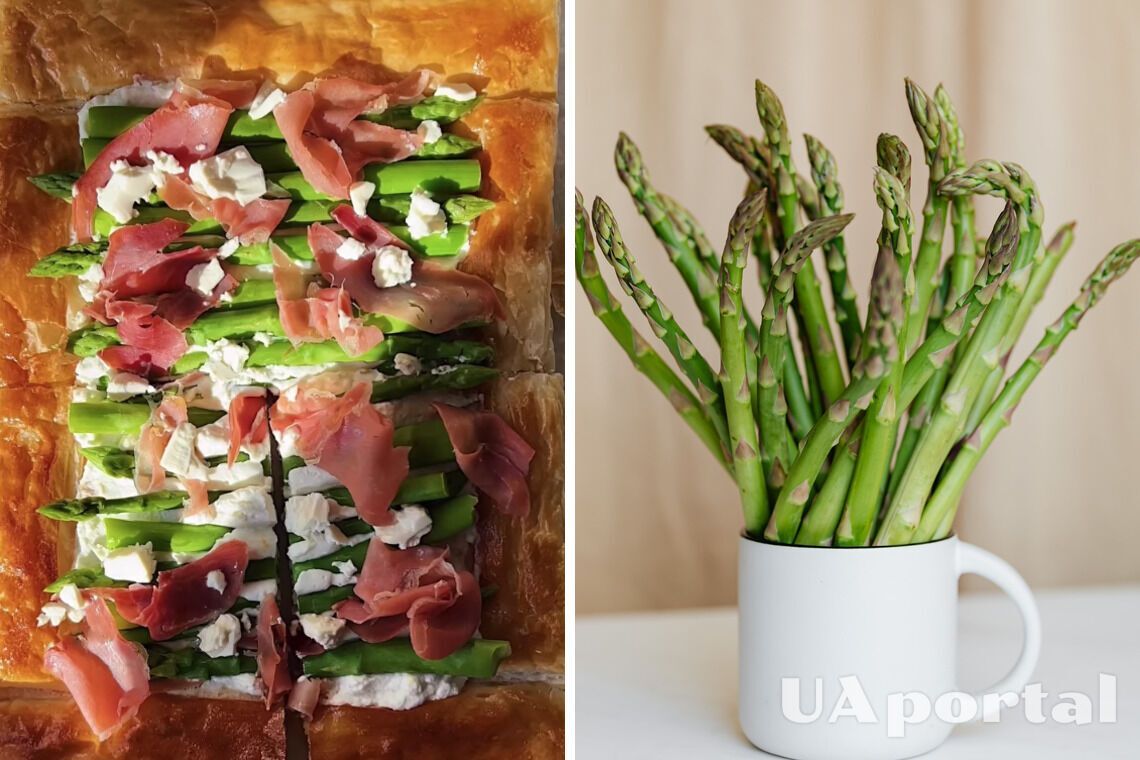 Ukrainian chef Valya Sayenko has shared a healthy recipe for a tart with a delicious filling. The dish is prepared very quickly if you use ready-made puff pastry without yeast.
On her Instagram, the cook noted that all ingredients can be replaced, but not asparagus and dough. She advised to use any cream cheese, and ham or bacon instead of jamon.
Read also: How to cook asparagus easily: a super healthy recipe
Ingredients needed:
Puff pastry without yeast - 0.5 kg.
Cream cheese (the cook used ricotta) - 200 g.
Asparagus - 250 g.
Jamon - 50 g.
Salt, spices to taste (garlic clove, oregano, thyme, smoked paprika, dill or parsley).
Egg yolk for lubrication.
Step-by-step recipe for cooking:
1. Roll out the dough into a layer, pierce with a fork, brush with egg yolk and bake at 180 degrees for about 20 minutes.
2. While the dough is baking, prepare the cream. Mix the cottage cheese, a pinch of salt and all your favorite spices.
3. Next, get to work on the asparagus. Sayenko said that this time she didn't peel the asparagus, but did it differently.
"Just take one shoot and start bending it. It will break right where the hard part ends," the cook advised.
Asparagus should be blanched for 1 minute in salted boiling water and immediately put into cold water.
4. After baking the dough, brush it with cream, put asparagus, jamon and sprinkle with feta. Bake for another 5-7 minutes at 180 degrees to allow all the ingredients to "marry".
Read also: Three simple tips from Klopotenko on how to cook perfect asparagus
Earlier, chef Valya Sayenko shared a recipe for vertut with apple. This dessert attracts with the "taste" of carefree and grandmotherly love.
If you want to get the latest news about the war and events in Ukraine, subscribe to our Telegram channel!