Horoscopes
At what age can you get rich? Financial horoscope for all zodiac signs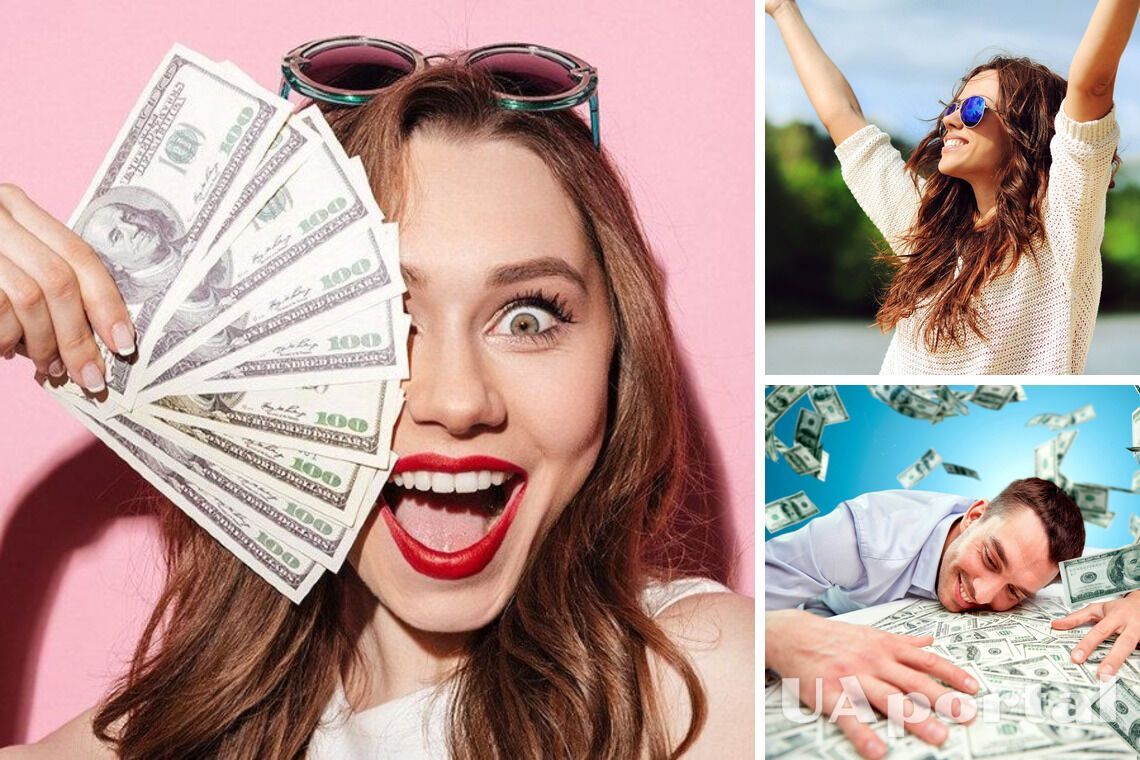 Many people strive to reach a level of financial well-being where they don't have to worry about anything. But on the way to the goal, obstacles often arise that can cause severe disappointment and self-doubt.
According to astrologers, the fact is that each zodiac sign has its own age at which the stars promise success. Read more!
Aries will be able to reach great heights by the age of 27, but real success and wealth await them between the ages of 42 and 52. Natives of the sign will reap the fruits of their labor.
Taurus has a chance to get rich from 24 to 29 and from 37 to 44 years old. But they need to use all the opportunities that fate gives them and learn to take reasonable risks.
For Gemini, the fateful years are 18-22, 29-32, and 47-54. At this time, they can realize all their dreams, take a high position, or start their own business.
Cancers will have great financial success at the age of 30-34, they can conquer great heights and find a profitable business that will ensure a comfortable future.
Leos shouldn't waste time between the ages of 20 and 27 - this is the best time for career growth and high incomes. Profitable investments will allow Leos to live largely.
Virgos can get rich from 27 to 30 and from 47 to 50. But they need to learn how to take on new challenges and "let go" of situations they can't handle.
Libra will reach the top of the financial Olympus by the age of 30. Natives of this sign usually build stunning careers, and this is no coincidence: luck is always on their side.
Scorpios will be lucky with money between the ages of 26 and 36. Fate will give them many opportunities to get rich, but it is important to use them wisely. Such luck does not happen often.
Sagittarius can get rich between the ages of 23 and 34. But it's important for them to allocate funds correctly and not spend on emotions. It is best to think about investments.
Capricorns will get a chance to get rich between the ages of 28 and 34. Money will start falling into their hands, allowing the natives of this sign to buy real estate.
Aquarians are most likely to enjoy financial success between the ages of 27 and 31. But it's important for them to be focused on their goals and not get upset over trifles. Everything will definitely work out.
Pisces are most fortunate between the ages of 17 and 24, at which time they can receive a large inheritance, cash gifts, or fall under the patronage of influential people. Another chance to get rich will be from 34 to 37 years old, but you will have to work hard for this.
As UAportal reported earlier, astrologers have named the two most evil zodiac signs that are capable of terrible revenge.
At the same time, there are people who easily manage others and reach great heights in their careers. They have all the leadership qualities, gain authority in society and earn a lot, which allows them to be called the best leaders.