War in Ukraine
This could only happen to the Russians: Ukrainian Armed Forces destroyed three units of enemy vehicles that were supposed to evacuate occupants (video)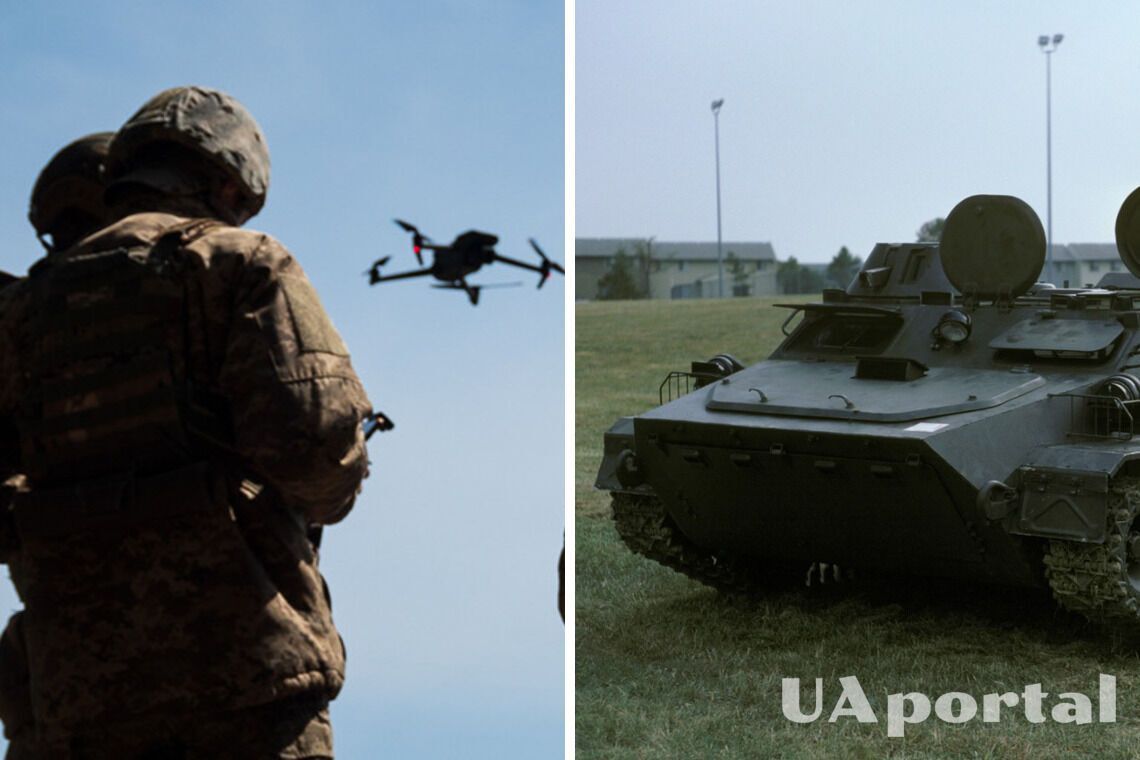 Ukrainian soldiers from the 13th Main Directorate of the SBU Military Counterintelligence Department prevented Russian militants from evacuating their wounded three times. During the attacks on enemy equipment, an infantry fighting vehicle, a "motorized sled" (MT-LB) and a BTS-4 tractor were eliminated.
The footage of the attack on the enemy's equipment was posted on social media. The video shows the SBU attacking the enemy with artillery and FPV drones.
In the first video, you can see that the aerial reconnaissance men spotted two units of enemy vehicles and sent an FPV drone at them. After a successful hit, the Russian armored multipurpose transporter-tractor (MT-LB) became unusable.
See also: Artillery destroyed the occupiers' 2C4 Tulip with a precision shot (video)
Then, aerial reconnaissance sent another kamikaze drone at an enemy BMP-2 that was trying to evacuate the hit MT-LB. It also caught fire.
Then, aerial reconnaissance men recorded how the enemy tried to pull the downed BMP-2 away at night. To do this, he brought a BTS-4 military tractor. But the FPV drone prevented the Russians from doing so this time as well.
To summarize: the wounded Russian soldiers from the hit MT-LB were waiting to be evacuated. When BMP-2 arrived to pick them up, it was destroyed by an artillery strike. When the enemy MT-LB arrived to evacuate the BMP-2, it was attacked by an FPV drone and burned. In other words, the enemy lost a BMP-2, an MT-LB and a BTS-4 at the same location.
We also offer you to find out how the soldiers of the 45th separate artillery brigade of the Armed Forces of Ukraine in cooperation with the 26th artillery brigade named after Major General Roman Dashkevych managed to destroy a significant amount of enemy equipment.
If you want to get the latest news about the war and events in Ukraine, subscribe to our Telegram channel!