Lifehacks
Sunscreen and humidifier: top 5 ways to cool your apartment in the heat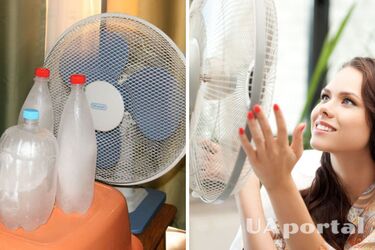 Without air conditioning it's quite uncomfortable to be indoors in the heat. But there are ways to cool a room without it.
Curtains or blinds made of thick fabric
They will prevent the sun from entering the room and heating it up. After it moves to the other side of the house, you can open them.
Sunscreen film on the windows
Due to the fact that the film does not transmit some of the light, the room does not heat up.
Humidifier
A humidifier lowers the air temperature in the room. The main thing is not to exceed the humidity level above 50-60%.
Read also: How to cool a drink in just 2 minutes: a life hack for the heat
Fan and ice
A fan will quickly cool a small room. You can also use ice cube bottles to cool the room by placing them around the room. As soon as the ice melts, replace it.
Appliances
Running appliances also heat the air in the room. Therefore, if you are not using it, turn it off.
As a reminder, we've already written about which fabrics are best to wear in summer.
If you want to get the latest news about the war and events in Ukraine, subscribe to our Telegram channel!