Showbiz
"A Cherry Orchard Near the House" and "Shchedryk": Maria Yaremchuk, OTOY, Zlata Dziunka "blew up" Eurovision with their Ukrainian performances (video)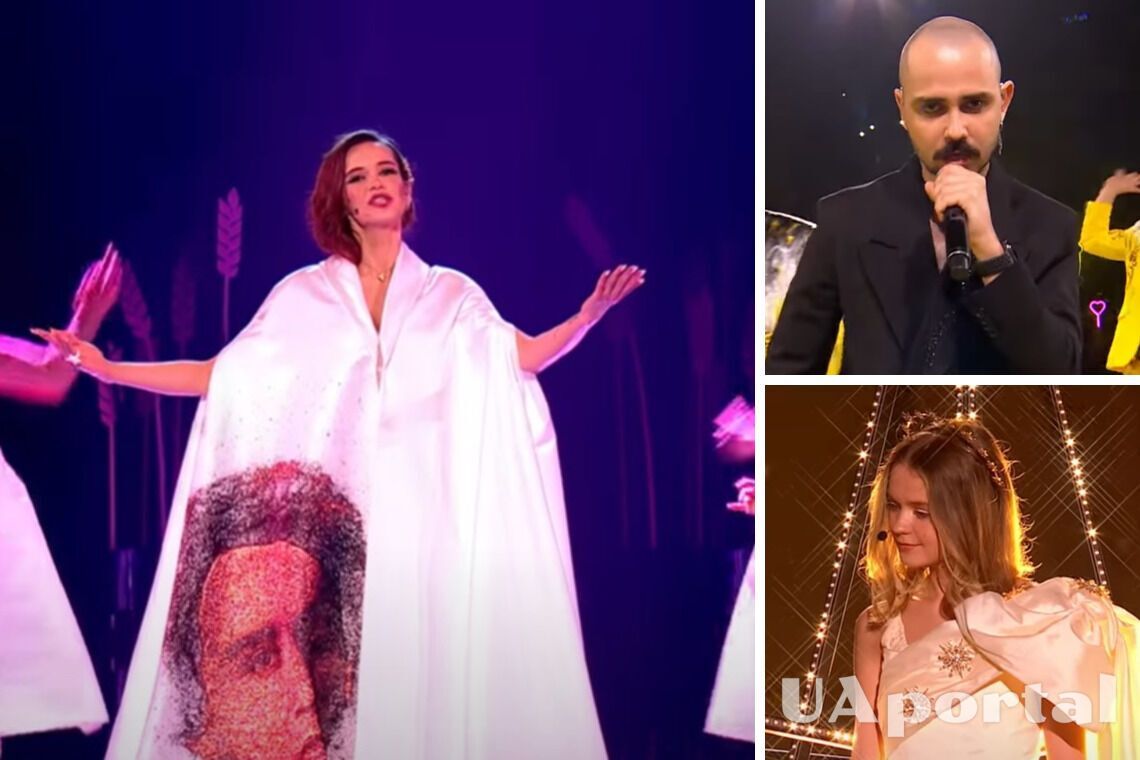 On May 11, the second semi-final of the Eurovision Song Contest 2023 took place in the UK, featuring performances by Ukrainian artists Maria Yaremchuk, OTOY, and Zlata Dziunka. Maria Yaremchuk, who represented Ukraine at the contest in 2014, was the first to take the stage. She sang the song "Rodyna".
Yaremchuk was dressed in a long white dress, with images of Ukrainian poets projected on projectors next to her. She later changed her dress and continued to sing against the background of ears of grain.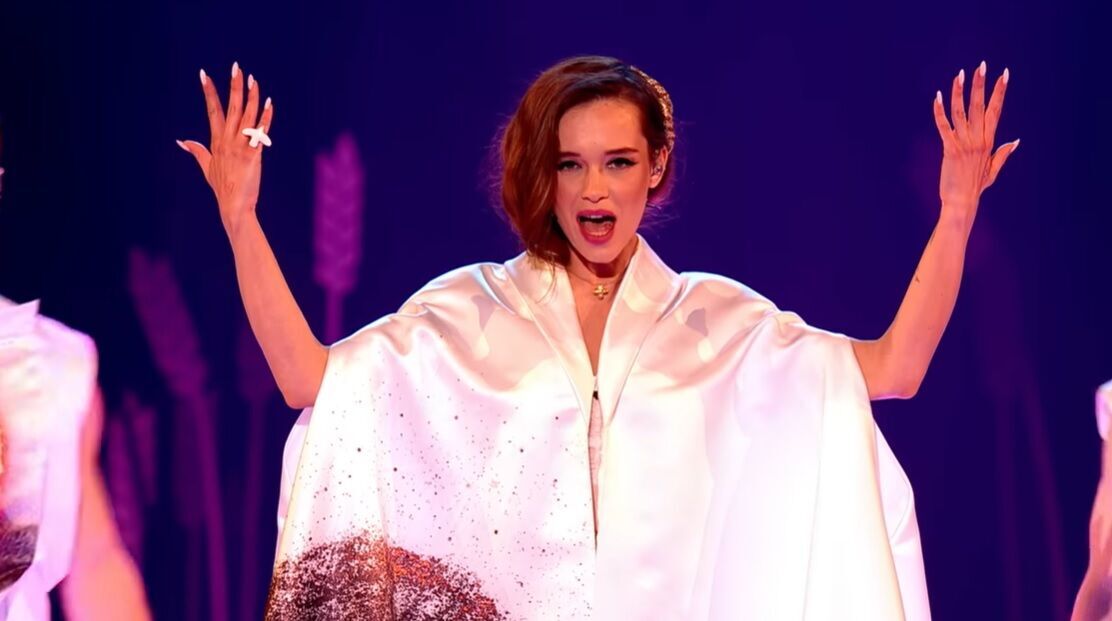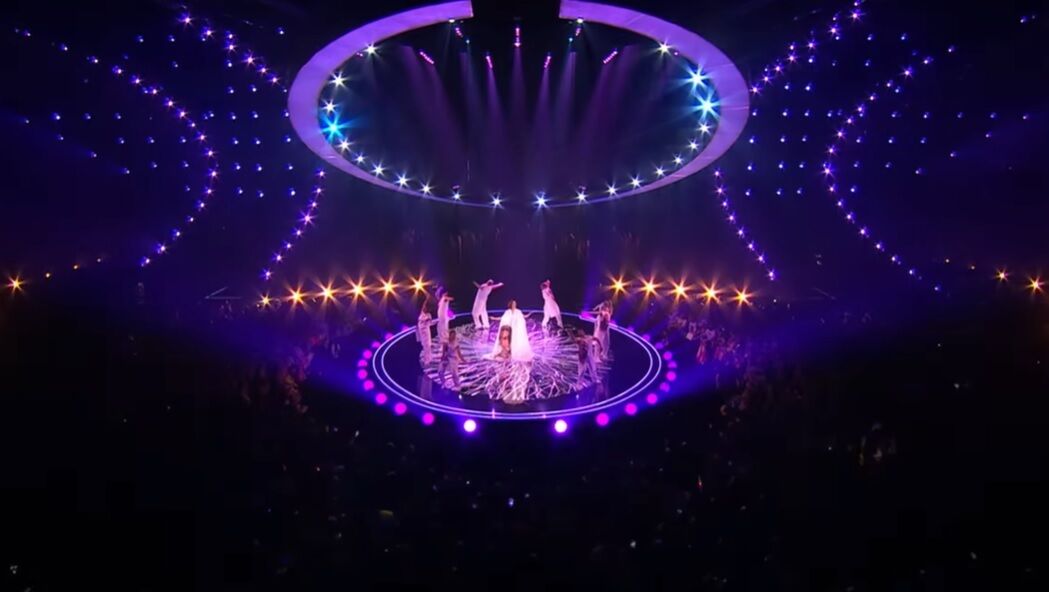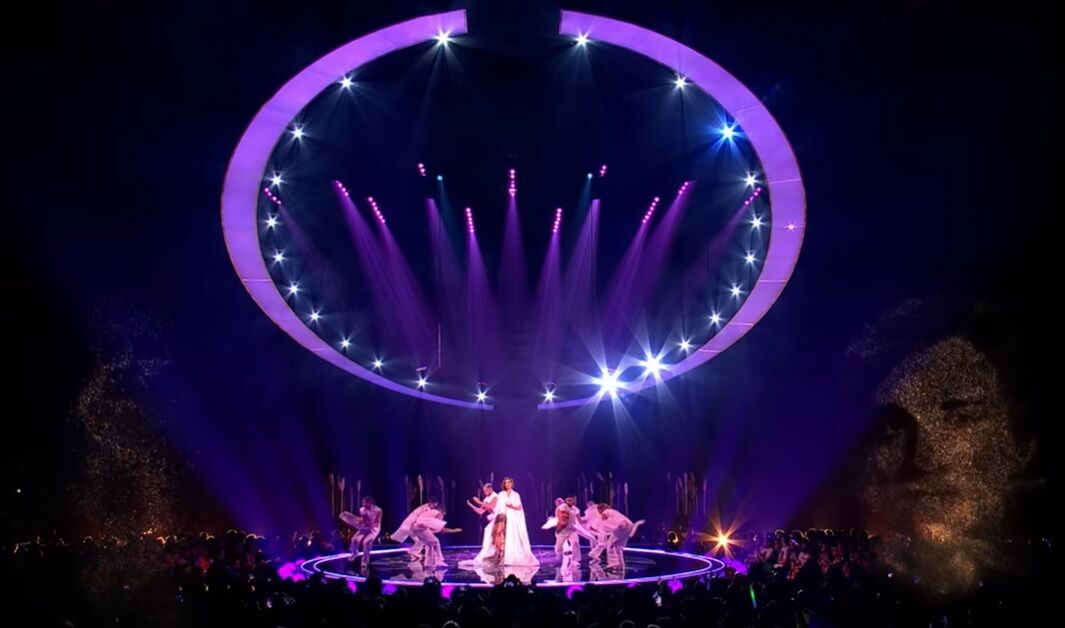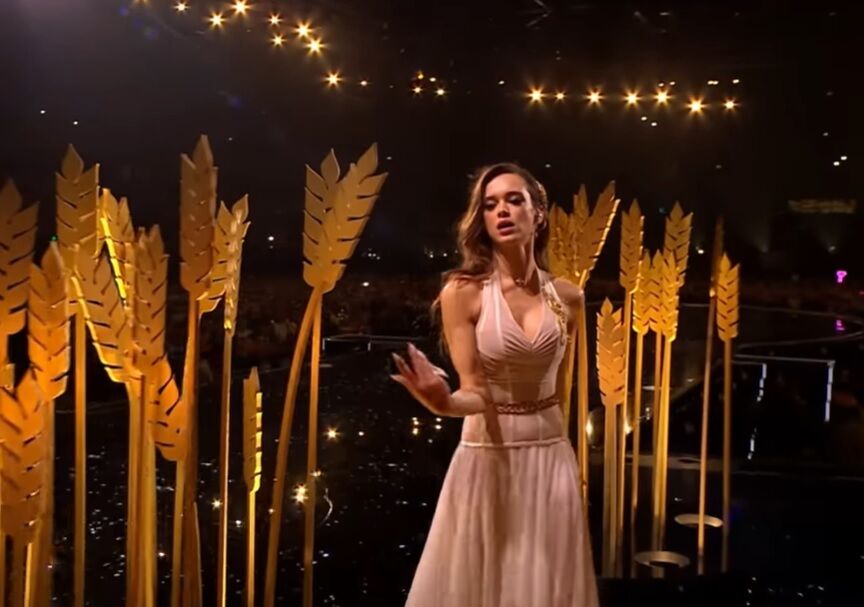 After Yaremchuk's performance, rapper OTOY (Vyacheslav Drofa) appeared on stage and sang "The Cherry Orchard at the House," and Yaremchuk joined him.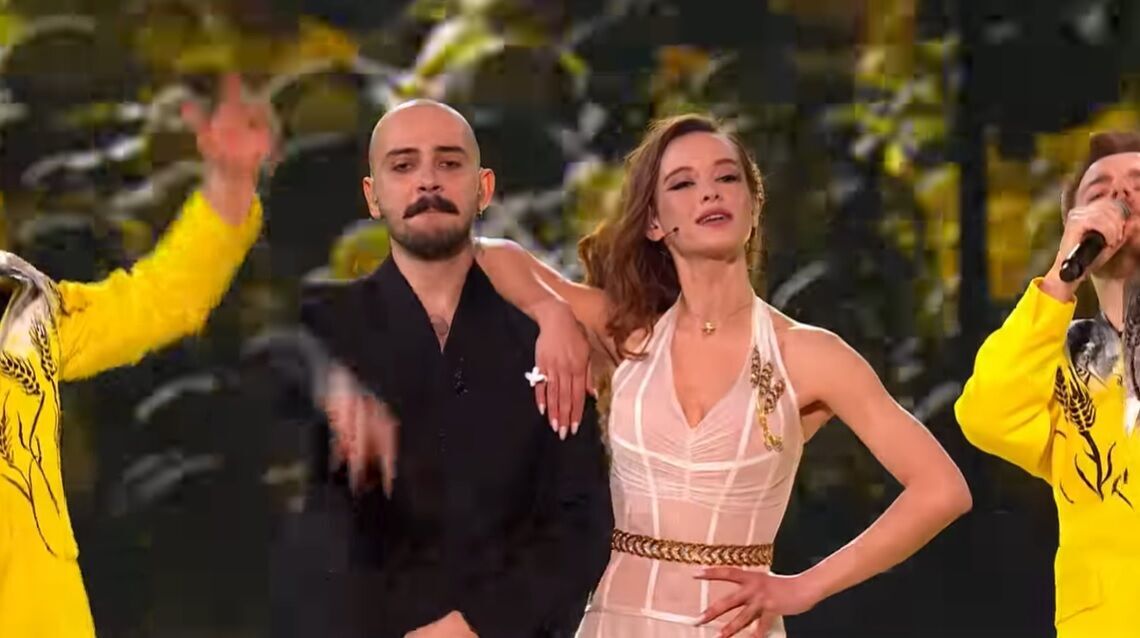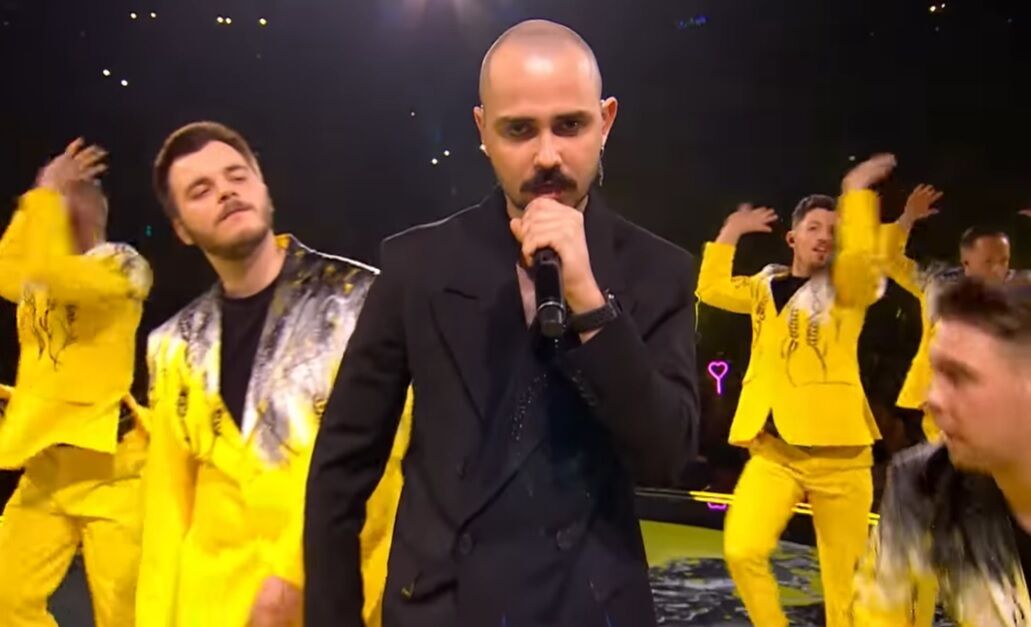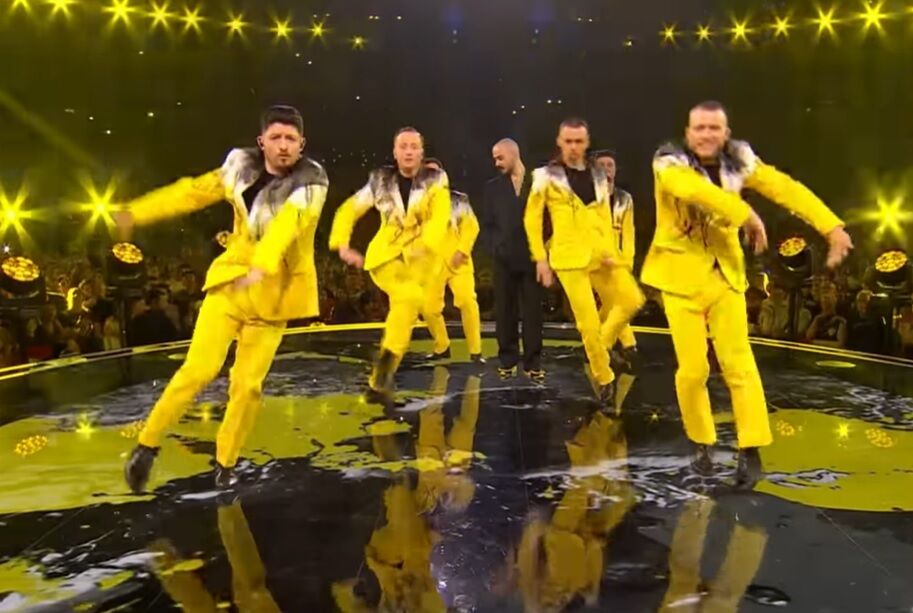 After OTOY's performance on the Eurovision Song Contest stage, "Shchedryk" was played - a star began to descend from above, with Zlata Dziunka (Junior Eurovision Song Contest 2022 participant) inside. Maria Yaremchuk also took part in Zlata Junka's performance.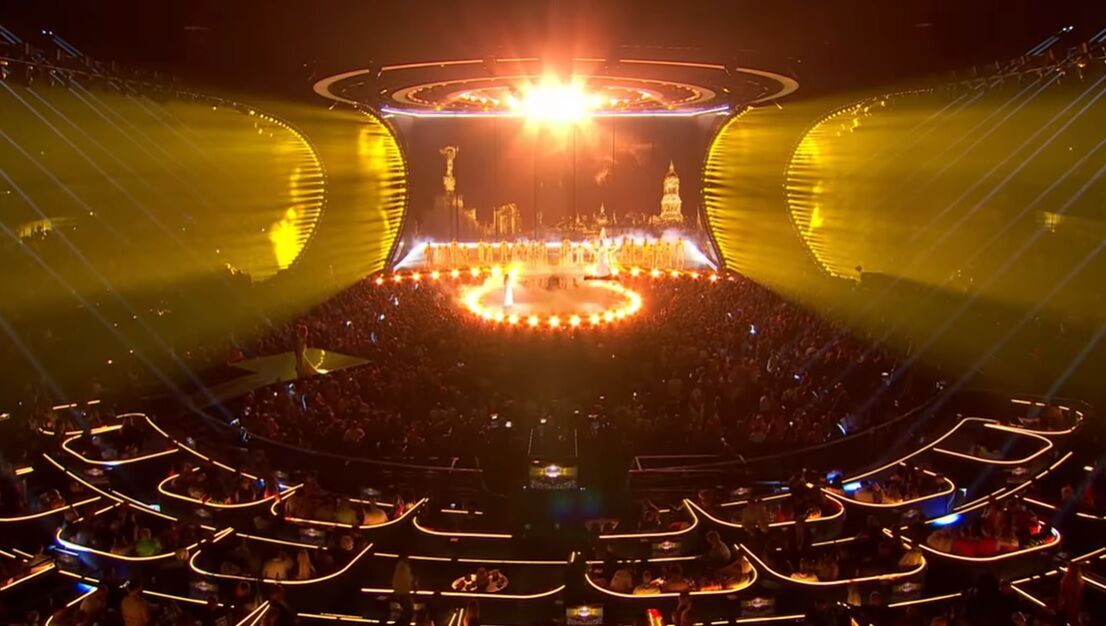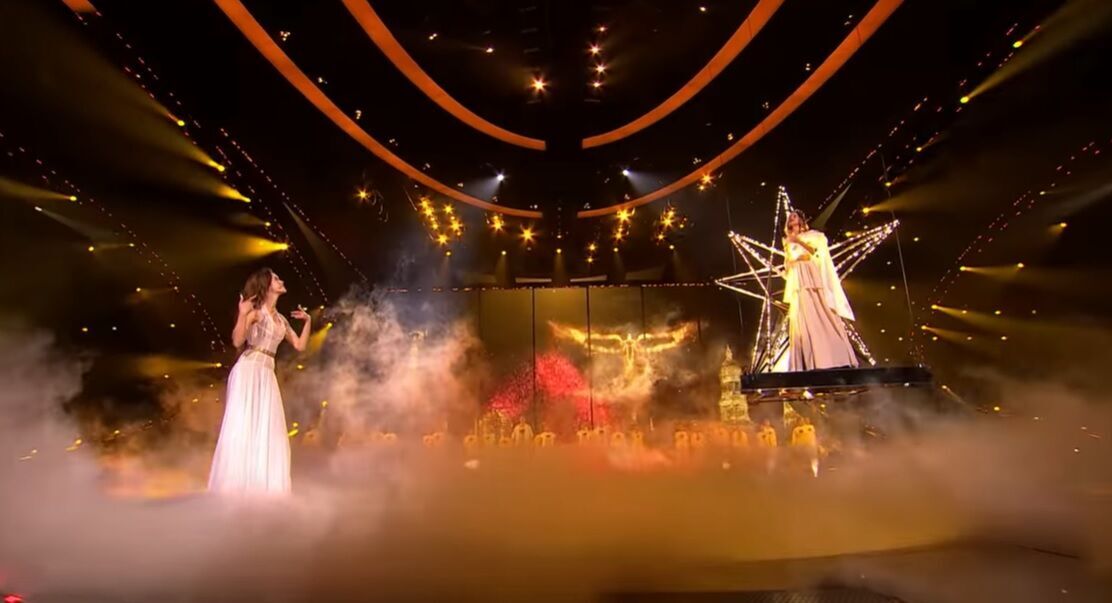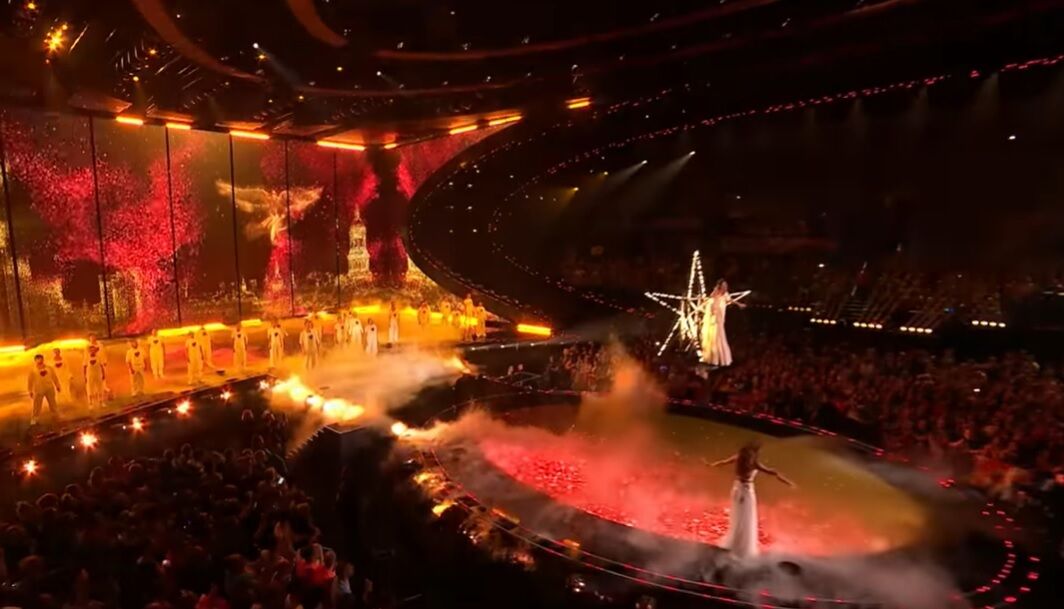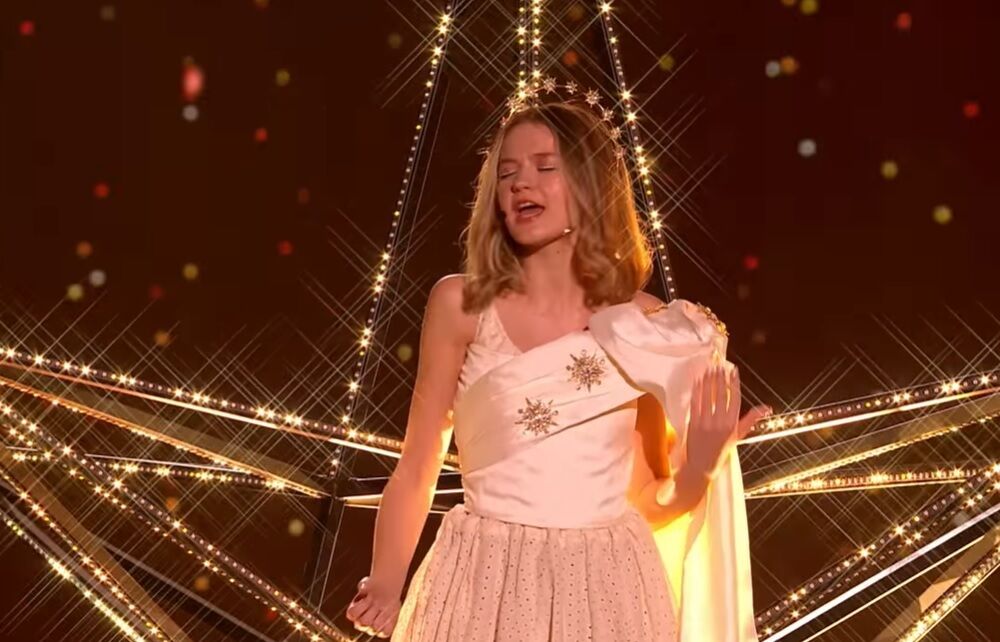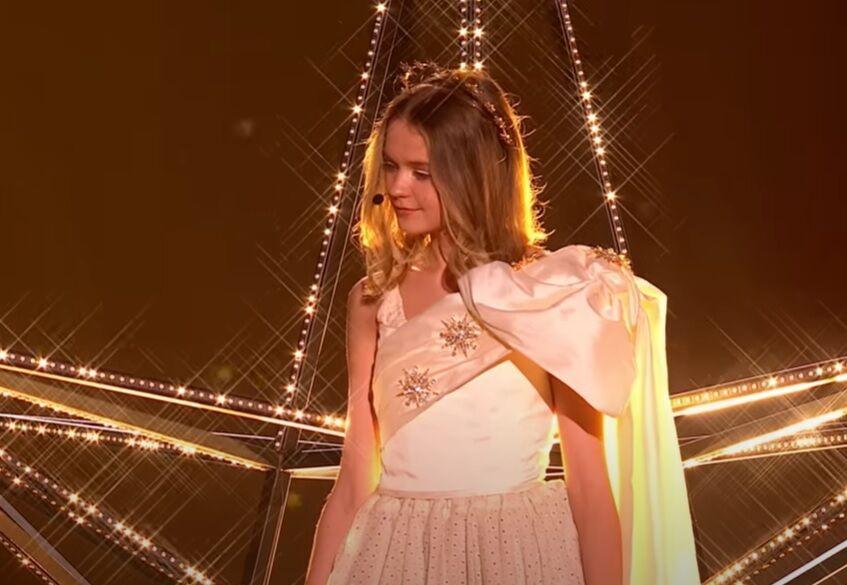 After the performance of the Ukrainian performers, the audience greeted them with loud applause.
Read also: TVORCHI's updated song Heart of Steel for Eurovision: full lyrics and translation
For reference:
Winners of the first semi-final of Eurovision 2023:
Croatia: Let 3 - "Mama ŠČ!"
Moldova: Pasha Parfeni - "Soarele şi Luna"
Switzerland: Remo Forrer - "Watergun"
Finland: Käärijä - "Cha Cha Cha"
Czech Republic: Vesna - "My Sister's Crown"
Israel: Noa Kirel - "Unicorn"
Portugal: Mimicat - "Ai Coração"
Sweden: Loreen - "Tattoo"
Serbia: Luke Black - "Samo Mi Se Spava"
Norway: Alessandra - "Queen of Kings"
Winners of the second semi-final of the Eurovision Song Contest 2023:
Albania: Albina & Familja Kelmendi - "Duje"
Cyprus: Andrew Lambrou - "Break A Broken Heart"
Estonia: Alika - "Bridges"
Belgium: Gustaph - "Because Of You"
Austria: Teya & Salena - "Who The Hell Is Edgar?"
Lithuania: Monika Linkytė - "Stay"
Poland: Blanka - "Solo"
Australia: Voyager - "Promise"
Armenia: Brunette - "Future Lover"
Slovenia: Joker Out - "Carpe Diem"
As a reminder, two semi-finals of the Eurovision Song Contest 2023 took place in Liverpool (UK). The final of the contest is expected on May 13. That's when the Ukrainian band TVORCHI will perform their song "Heart of Steel". According to bookmakers' forecasts, our country may take third place, but the preliminary results may change at the last moment.
Bookmakers have already chosen their favorites for Eurovision 2023. Ukraine is among the top three.
If you want to get the latest news about the war and events in Ukraine, subscribe to our Telegram channel!