Society
Russians created a fake video in which Budanov allegedly plans to kill Crimeans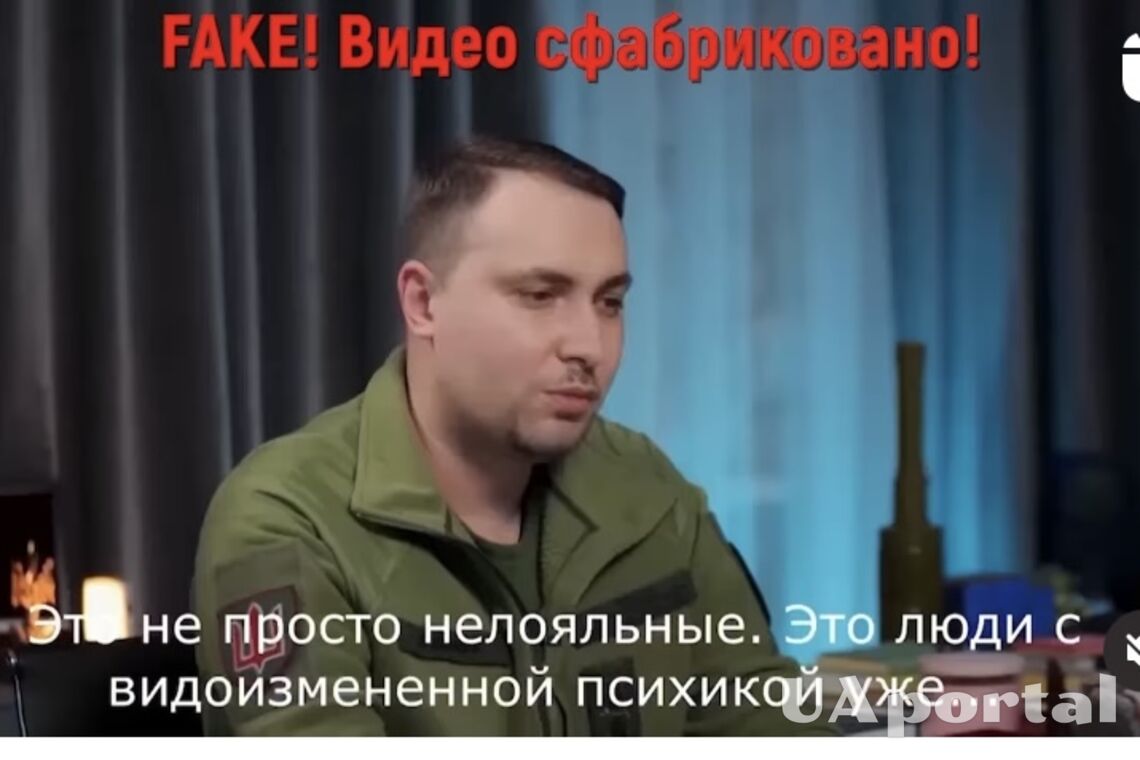 The Russians made a fake video of Komarov's interview with Budanov. In it, the head of the Defence Ministry's Main Intelligence Directorate, Kyrylo Budanov, revealed military secrets that can already be made public. Russian propagandists used materials from the programme to create another fake about the de-occupation of Crimea.
"In the best traditions of Russian 'journalism', the Russians made a fake video of our interview with Budanov. They spliced together a question about what to do after the de-occupation of Crimea with Budanov's answer from another part of the programme, where he talks about the humiliation of certain categories of war criminals. As a result, the video was cut in such a way that the fake video made it look like Budanov was saying that Crimeans would be physically killed. Fake editing and swapping questions/answers changed the meaning of the interview," the Ukrainian journalist said.
Read also: The first videos of the Ukrainian Armed Forces strike on military targets in Russia have appeared
This was reported by Dmytro Komarov on his Instagram.
To prove the Russians' lies, Dmytro published the original videos, without editing, showing how the Russians created the fake news. He also added that the propagandists "made a great advertisement for the episode with Budanov", thanks to the fake video, thousands of Russians went to YouTube and watched "Year. Behind the Scenes" with Kyrylo Budanov.
'Without realising it, the z-channels made a great advert for the episode with Budanov. Thousands of Russians who were not even going to watch this interview went to YouTube and watched the whole episode. We see the statistics - a lot of Russians watch this programme. After watching it, we were convinced that Russian z-channels are spreading fakes. And at the same time, they watched the whole interview, and not only it :) They subscribed to the channel :) That's how ru-propaganda ends up making things worse for itself," Komarov said.
It is worth noting that in fake videos, the background music clearly shows the splices: the music jumps in those places. That is why important interviews always have music in the background - it makes fake splicing impossible, because these places will be very noticeable.
To recap, the DIU confirmed the operation in the Belgorod region, and Budanov called on Russian troops to surrender.
If you want to get the latest news about the war and events in Ukraine, subscribe to our Telegram channel!