War in Ukraine
Russian militants strike at the centre of Sloviansk: there are casualties and injuries (video)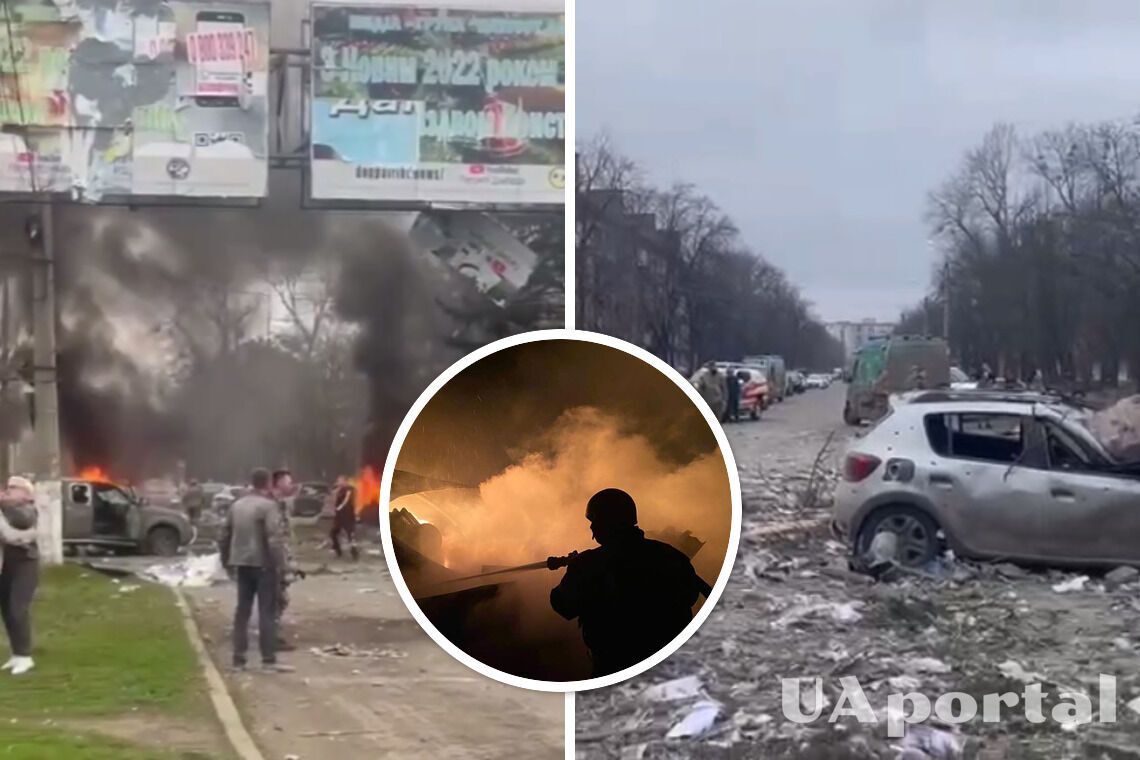 On Monday, March 27, Russian terrorists shelled the centre of Sloviansk in the Donetsk region. They hit civilian cars and houses.
According to the State Emergency Service, civilians were injured as a result of the shelling.
"Rescuers extinguished fires in three cars after a terrorist attack in Sloviansk. A person was also rescued at the scene of the attack. Unfortunately, there is a deceased and injured," the statement said.
The President of Ukraine Volodymyr Zelenskyy reacted to the terrorist attack by the Russians:
"Another day that began with Russian terrorism. The aggressor state shelled our Sloviansk. Unfortunately, there is a deceased and injured of varying severity. All services are working at the scene. Assistance is being provided. The rubble is being cleared."
"The enemy must know: Ukraine will not forgive the abuse of our people, will not forgive these deaths and injuries. All Russian terrorists will be defeated. Everyone involved in this aggression will be held accountable," the President added.
The Head of Donetsk Regional State Administration Pavlo Kyrylenko reported two casualties and 25 wounded (including one child).
"Destroyed administrative and office buildings, 5 multi-storey buildings and 7 private houses - these are the consequences of today's shelling of Sloviansk," he wrote on Facebook.
According to him, the Russians used two S300 missiles to attack the city.
"In addition, at the same time, Druzhkivka was hit by a missile - two C300 missiles hit the Druzhkivka orphanage and almost completely destroyed it. According to preliminary information, there are currently no victims or casualties in Druzhkivka," Kyrylenko added.
We shall remind you that a series of explosions occurred in Russian-occupied Ukrainian cities on the morning of March 27. In particular, the car of Russian militant Mikhail Moskvin, who heads the occupation police, was blown up in Mariupol.
If you want to receive the latest news about the war and events in Ukraine, subscribe to our Telegram channel !