Society
Repot and pay attention to the soil: what to do with orchid roots sticking out of the pot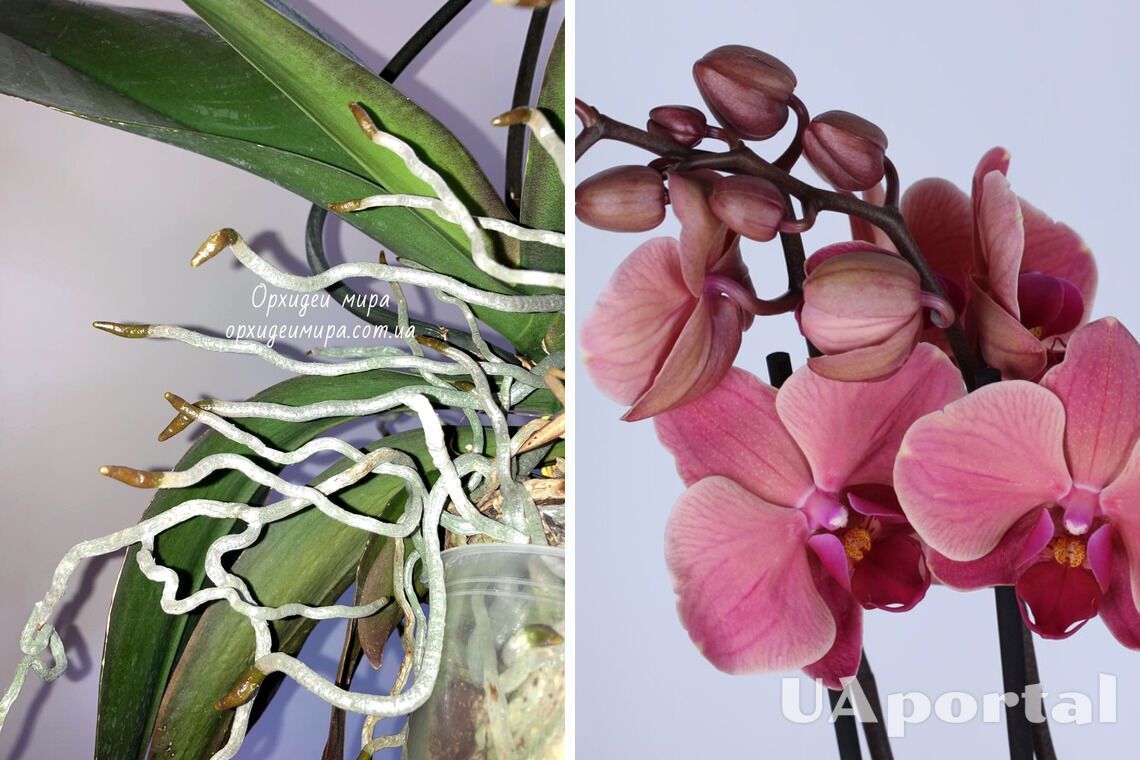 You have probably noticed that an orchid has roots that are not only still underground, but also above ground. This is normal for this flower, but if aerial roots appear, the flower should be repotted.
Roots that stick out of the pot are called aerial roots. This phenomenon occurs in phalaenopsis and epiphytic orchids. Some types of orchids are epiphytic plants, that is, they have aerial roots that take moisture from the air.
Orchids have two types of roots: aerial and underground. The first type absorbs moisture and nutrients from the air. These roots are thick and covered with velum, which provides the flower with water and nitrogen.
Orchids need a lot of moisture, and if there is not enough, the aerial roots crawl out of the pot, looking for water vapor in the air. In addition, the presence of aerial roots indicates that the pot has become too tight for the plant.
What to do if aerial roots appear
If aerial roots appear, the flower should be repotted.
Read also: How to scare birds away from berries in the garden
The process of transplanting an orchid:
1. Remove the orchid from the pot.
2. Soak in cool water for 30 minutes.
3. Before repotting the plant, check the roots - they should be green or white. If the roots are black or brown, this is a sign that they are dead. Cut it off with clean, sanitized secateurs.
4. Take a transparent pot with drainage holes, larger than the previous one.
5. Choose a special orchid soil or bark mixture. You can also fill the pot with a shallow layer of small stones or pebbles to improve drainage.
6. Place the plant in a new pot. Be careful with the roots. After repotting, place the orchid in a cool, well-ventilated place and do not water it for several days.
We also wrote about 7 important things to consider when choosing an orchid for your home.
If you want to get the latest news about the war and events in Ukraine, subscribe to our Telegram channel!