War in Ukraine
Massive missile strike in Ukraine: air defence forces shoot down 15 out of 18 missiles, more than 30 people injured in the Dnipro region (photos, video)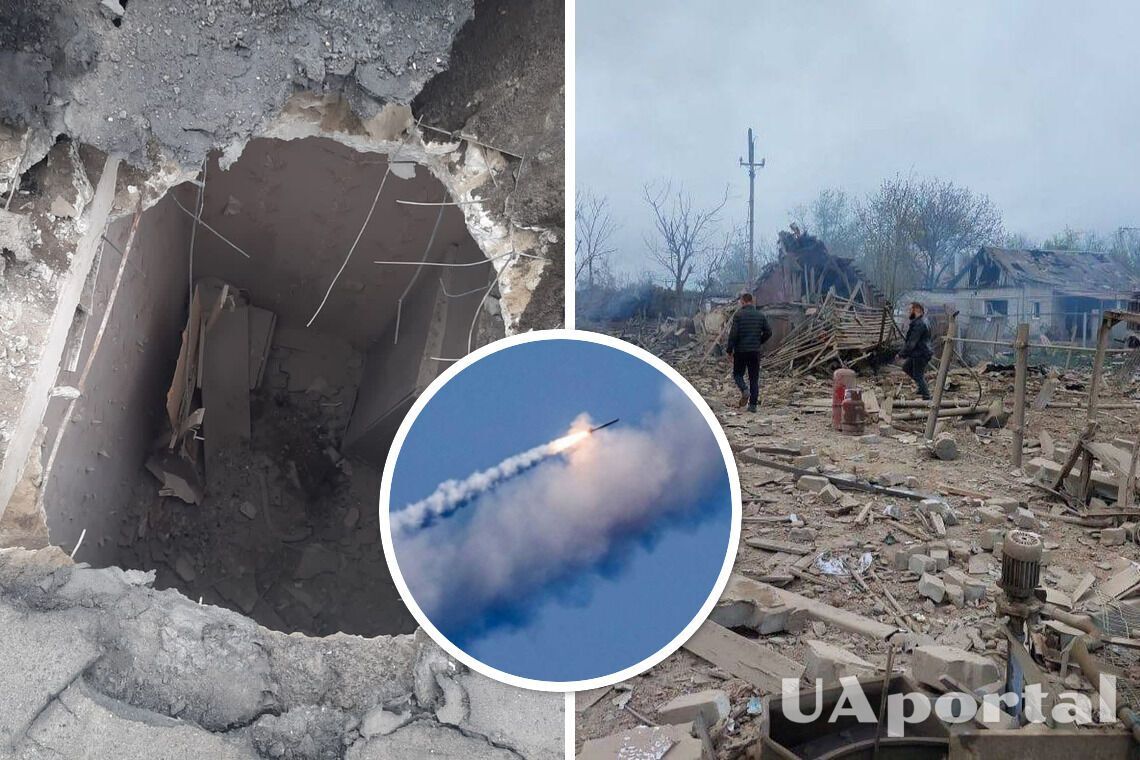 On the night of May 1, Russian terrorists carried out a massive shelling of Ukrainian cities. The Ukrainian Air Force Command reports that the enemy fired 18 cruise missiles.
According to Ukrainian Armed Forces Commander-in-Chief Valerii Zaluzhnyi, the enemy fired missiles from strategic aircraft - nine Tu-95s from the area of Olenegorsk (Murmansk region) and two Tu-160s from the Caspian Sea.
"A total of 18 X-101/X-555 air-launched cruise missiles were launched. 15 were destroyed by the air defence forces and means of the Ukrainian Armed Forces," he said.
Residents of the Dnipro region were the first to be hit by the enemy. The Dnipropetrovs'k Regional State Administration reported on its Telegram channel that the military of the East Air Command had shot down seven missiles, but there were also some arrivals. Residents of the Pavlohrad district suffered the most.
"Preliminary, 25 people were injured. Three of them are children. An industrial enterprise was damaged in Pavlohrad. A fire broke out there and has been extinguished by rescuers. In a residential area, 19 high-rise buildings, 25 private houses, 6 school and preschool education institutions, and 5 shops were damaged," the statement said.
Subsequently, the head of the Dnipro region, Serhiy Lysak, reported 34 victims (5 children) of the missile attack on the Pavlohrad district.
"People have bruises, fractures, cut and lacerations, contusions, and poisoning from combustion products. Two women, aged 45 and 55, are in intensive care. The rest are being treated on an outpatient basis," said the head of the Regional State Administration.
Destruction was also recorded in the district's communities. In particular, almost 40 residential buildings were damaged in Verbkivska.
Read also: "I hate you": a resident of a house in Uman damaged by a Russian missile emotionally addressed the occupiers (video)
The Kyiv City Military Administration informed that the air raid lasted for about 3 hours last night.
"The Rashists once again attacked in a comprehensive manner - with cruise missiles and drones at the same time. According to preliminary information, all enemy missiles and UAVs were destroyed in the Kyiv airspace by our air defence forces... According to the current operational reports, no civilian casualties or damage to residential buildings or infrastructure have been recorded," said Serhiy Popko, head of the Kyiv Military Administration.
The head of Mykolaiv Regional State Administration, Vitalii Kim, said on his Telegram channel that on the night of May 1, after two o'clock, the enemy launched artillery strikes on the waters of the Ochakiv community. Fortunately, there were no casualties.
Recall that on April 28, Russians attacked Ukraine with missiles. Uman suffered the most, where an enemy missile hit a multi-storey building. According to official figures, 23 people, including 6 children, died in Uman as a result of Russian terror.
If you want to get the latest news about the war and events in Ukraine, subscribe to our Telegram channel!