News
How magnetic storms affect health and when to expect them in May: calendar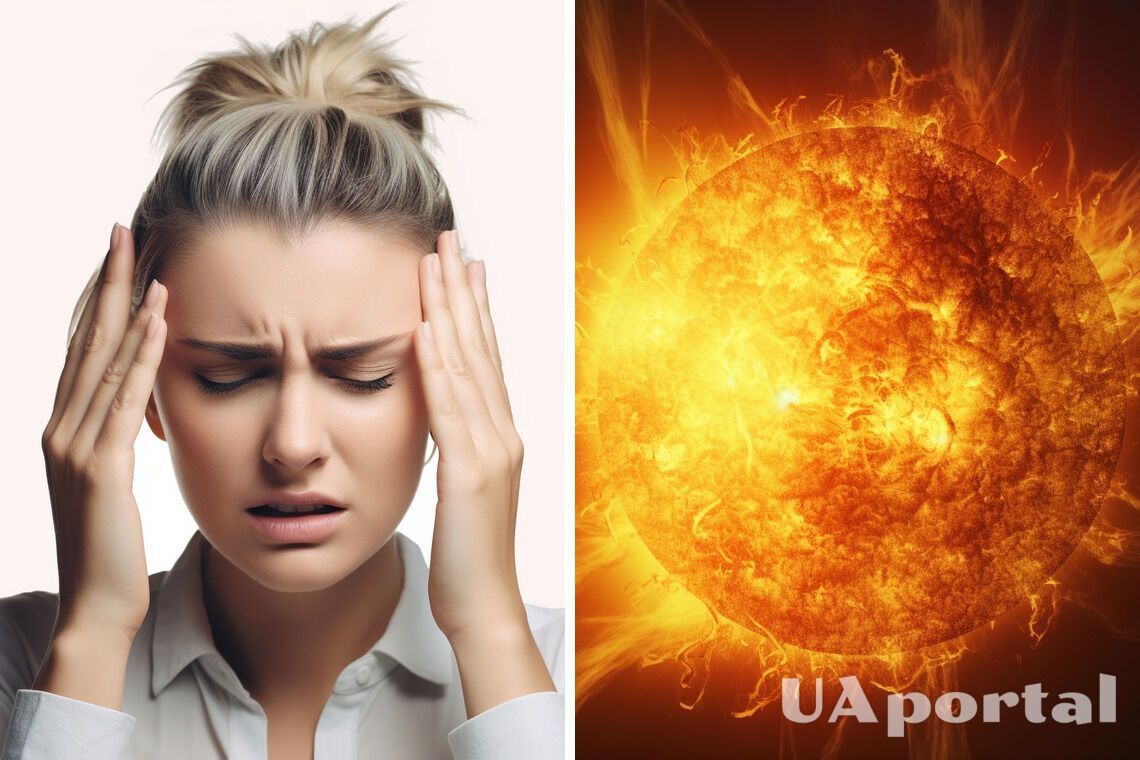 The magnetic storms that cover the Earth every month have a negative impact on people's health. They complain of headaches, dizziness, nausea, joint and muscle pain, etc.
In May, meteorological impacts of varying intensity are expected: from those that are not felt at all to those of very high intensity. People react to them differently. Some people don't feel it at all, while others suffer.
Read also: Several strong magnetic storms are expected in May: when exactly
In May 2023, the following dangerous days are known:
May 11-17 - a strong magnetic storm;
from May 20 to May 25 - a medium-sized magnetic storm;
May 28 - the most powerful magnetic storm for the whole month.
Magnetic storms are emissions of the Sun's coronal mass, strong flares that enter the Earth's charged atmosphere and cause geomagnetic disturbances. In addition to affecting health, magnetic storms also cause malfunctions in electronics and auroras.
What are the effects of a magnetic storm
The main symptoms people complain about:
Headache, dizziness, fog in the head, migraine attack.
Heart rate may increase, and blood pressure may jump.
Nausea occurs, and there may be problems with digestion.
Weakness, drowsiness, increased fatigue
Impaired concentration, often impossible to focus on tasks.
Insomnia or vice versa.
Apathy, lack of energy.
Irritability, aggression, increased anxiety, depression.
Exacerbation of chronic diseases
Bone and joint aches, and pain at the sites of past fractures or injuries.
How to improve your health during magnetic storms
Doctors advise that on such dangerous days, you should not strain yourself psychologically and emotionally and reduce physical activity. It's best to get enough sleep and rest, eat well, and follow a daily routine.
Add vegetables and fruits to your daily diet and drink more clean water. Don't overindulge in coffee, alcohol, and energy drinks. Avoid fatty and junk food.
In the morning and before going to bed, give preference to a contrast shower. Also, walk more in the fresh air, go to the pool, and do yoga.
For people with chronic diseases, it is advisable to keep the necessary medications on hand and get more rest, breathe fresh air, and consult a doctor if necessary.
Note: The information in this article is for educational and informational purposes only and is not intended as medical or health advice. Always consult your doctor or other qualified professional for any health questions you may have.
As a reminder, some foods can help you stop aging and stay younger longer. Thanks to their beneficial trace elements and vitamins, they will have a great impact on human health.
If you want to get the latest news about the war and events in Ukraine, subscribe to our Telegram channel!