Recipes
Like in a restaurant: the secret to making a fluffy omelet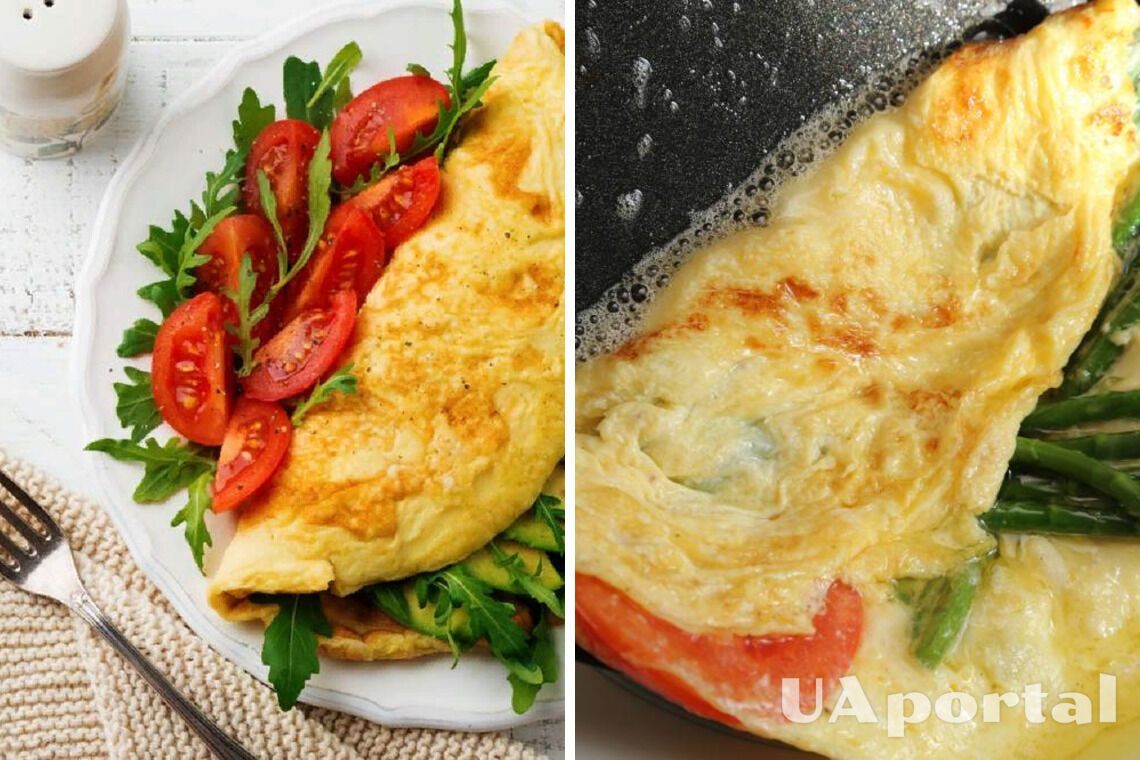 An omelet is the easiest and quickest dish to prepare for breakfast. It is baked in the oven and fried in a pan. You can add various vegetables and cheese to the omelet. There are two rules for making an omelette: pour it into a hot pan and use fresh eggs.
You can also add flour or semolina to the eggs to make the omelette more fluffy.
Read also: Factors that spoil mashed potatoes.
Classic omelette
Ingredients:
- 2 eggs;
- 4 tablespoons of milk;
- 1 tablespoon of butter;
- salt - to taste.
Method of preparation:
Mix all the ingredients and fry in a frying pan with butter.
Omelette without milk
For each egg, take 5 grams of butter and salt to taste. To make an omelet, you will need a mixer.
Separate the whites from the yolks and whisk until stiff. Whisk the yolks and fry them in oil. Spread the whipped whites on top and fry for another 7 minutes under the lid.
We also recommend that you pay attention to the recipe for onion soup.
If you want to get the latest news about the war and events in Ukraine, subscribe to our Telegram channel!