News
How to save a lot of space in your wardrobe: 1 simple rule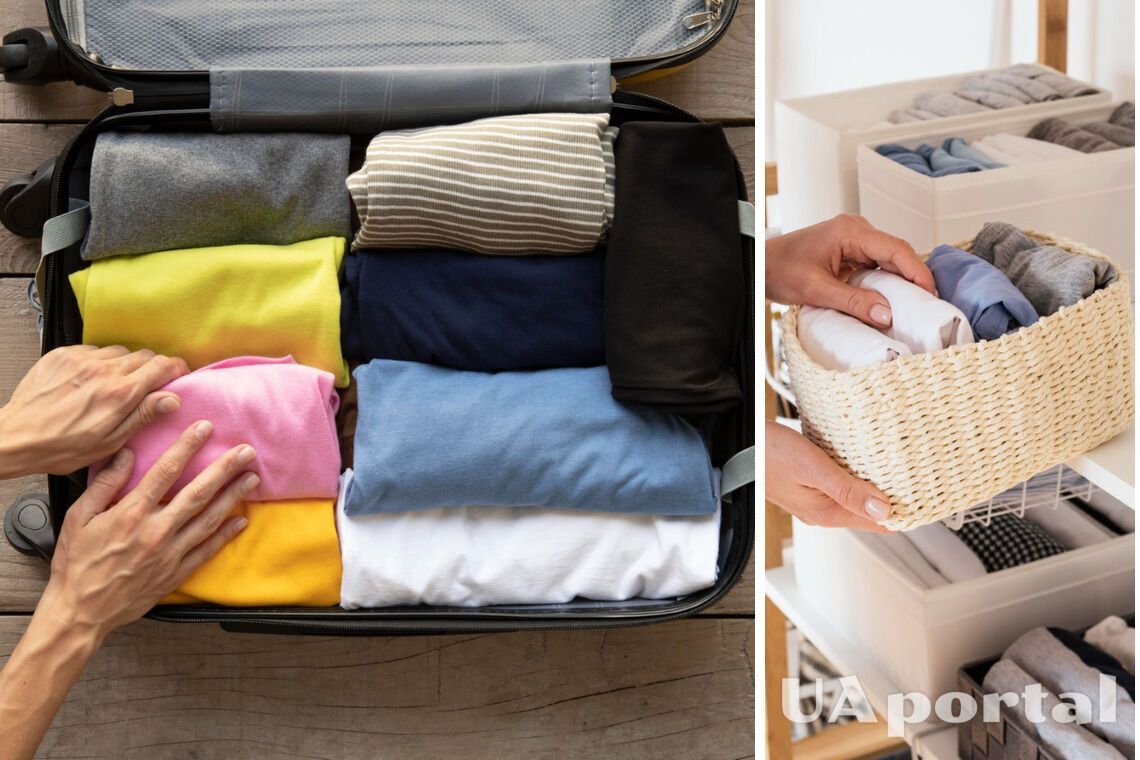 Usually, Ukrainian families have only one wardrobe, and unfortunately, it is not very spacious, and clothes stored in it can acquire an unpleasant smell. Here's an interesting life hack that will help you fit all your things into a standard wardrobe and still have some space left over.
Read also: Something that is in every home can help remove unpleasant odours from a vacuum cleaner: how it works
The essence of this method is to roll things up in rolls, just like packing a suitcase before a trip.
The most efficient storage option is to use drawers and shelves. You can also place the rolled clothes in special organiser boxes.
This makes it possible to use all the available space in the wardrobe, including the top, which usually remains empty and unused.
In addition, this method of storage helps to avoid wrinkles on clothes. It's important to remember that when putting together your wardrobe in the closet, you shouldn't overdo it and fill it to the brim - clothes should be able to "breathe".
Earlier, we wrote about how to easily remove chewing gum stuck to clothes.
If you want to get the latest news about the war and events in Ukraine, subscribe to our Telegram channel!