Society
How to prepare for blackouts: a list of products and things to have in the house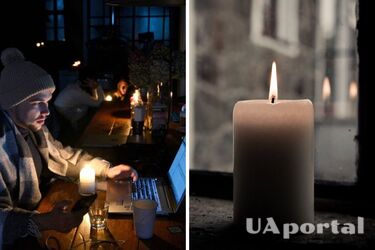 The heating season in Ukraine usually starts on October 15, but depending on weather conditions, this date may be adjusted. So far, no exact date has been announced for the heating to start in Ukraine.
However, according to some experts, it is clear that the Russians may again massively attack our country's energy facilities to leave Ukrainians without electricity and heat.
Read also: The part of the house that loses the most heat is named
To be ready for such situations, it is important to prepare in advance.
Food
The most important thing to have in the house in case of a long power outage is food. It is important to stock up on food that does not require cooking or that can be cooked over an open fire. They should be in the house in reserve:
Canned food
Cereals
Eggs
Vegetables and fruits
Water
Flour
Oil
Salt and sugar
Nuts and dried fruits
Instant cereals or soups
Sweets
Snacks
Clothes
You also need to take care of warm clothes:
Woolen socks
Warm blankets
Insulated outerwear items
Sleeves
You also need to have basic necessities in the house:
Flashlights and batteries for them
Candles and matches
Batteries and power banks
Hot water bottles
Hygiene products
It is worth buying first aid medicines and medications in advance if you suffer from chronic diseases. Have your documents, money, and a phone charger handy.
You should also take care of supplies for pets. Buy and store food and litter boxes.
Earlier, we wrote about how to reduce energy costs without sacrificing comfort.
If you want to get the latest news about the war and events in Ukraine, subscribe to our Telegram channel!