Recipes
Crispy crust and spicy flavor: How to cook fried pasta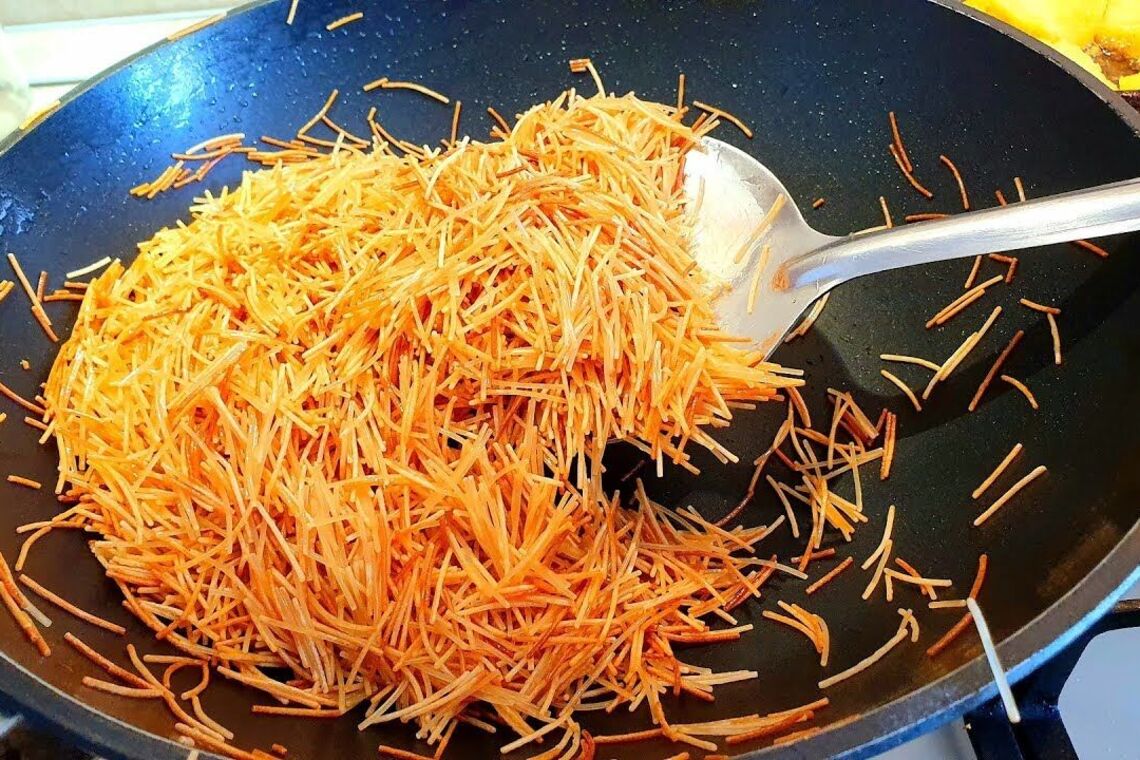 Fried pasta is a quick, easy, and tasty dish that has become popular all over the world. They can be prepared based on different recipes and with the addition of different ingredients, making them a versatile option for any taste. In this article, we will reveal some of the secrets of cooking fried pasta that will help you create this delicious dish at home.
Read also: A recipe for a delicious breakfast for 100 Hryvnia
Ingredients:
Pasta - 200 g;
Vegetable oil - 2 tbsp;
Garlic - 2 cloves, finely chopped;
Onion - 1 pc, cut into thin slices;
Vegetables (peppers, carrots, peas, broccoli) - cut into small pieces;
Soy sauce - 2 tbsp. l
Salt - to taste;
Pepper - to taste.
First, cook the pasta according to the instructions on the package until al dente. Then drain and rinse with cold water to stop the cooking process.
Heat the vegetable oil in a deep frying pan or wok over medium heat. Add the finely chopped garlic and gently fry it until it turns a light golden color. Add the chopped onion and continue to fry, stirring, until the onion is soft and transparent.
Add the chopped vegetables (peppers, carrots, peas, broccoli) and continue to fry for 3-5 minutes until the vegetables are soft but still crisp.
Add the cooked pasta to the pan with the vegetables and stir to combine all the ingredients well.
Pour the soy sauce over the pasta and vegetables and continue to stir-fry for 2-3 minutes. The soy sauce will add a lot of flavor to the dish. Add salt and pepper and stir again to evenly distribute the seasonings.
Continue to fry the pasta over medium heat for another 2-3 minutes, until it is lightly crispy and lightly golden. Once the desired texture and fried color are achieved, the fried pasta is ready. Serve them hot as an independent dish or as a side dish to meat or fish dishes.
Enjoy!
We also recommend that you pay attention to the recipe for a quick and budget-friendly breakfast.
If you want to get the latest news about the war and events in Ukraine, subscribe to our Telegram channel!