News
Nutritionist names the healthiest meat for making kebabs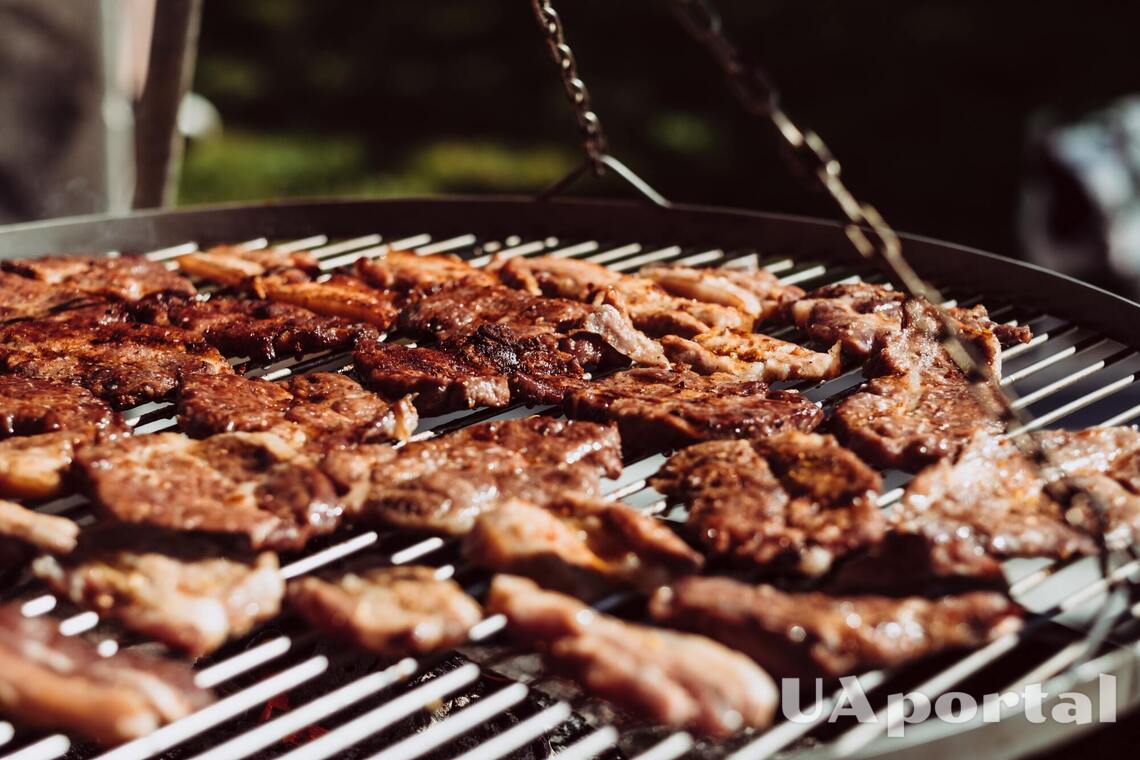 In warm weather, it's great to spend time outdoors, including barbecuing. However, not all meat is suitable for this process.
Nutritionist Stephanie Schiff told Northwell Health that meat is considered the healthiest. This way, you will have a good time and not harm yourself.
Read also: What marinade for barbecue will make it juicy and soft: cooking tips
What are the healthiest options for barbecue meat?
According to a nutritionist, the healthiest types of meat are those with the highest nutritional value - turkey and chicken. They are the best to take on a picnic.
Keep in mind that turkey is leaner than chicken. Therefore, the product will become even healthier after removing the fattest part of it - the skin. So for a healthy barbecue, simply remove the skin from the bird.
"After removing the skin, the difference between white and dark meat is negligible in terms of fat and calories, so choose what you like," Schiff said.
Is it possible to make pork kebabs?
Pork is the second healthiest meat. It contains a lot of protein, iron, zinc, and vitamin B12. However, there are potential risks that are worth keeping in mind.
Read also: Soft and juicy barbecue: how to marinate meat in 15 minutes
The American Heart Association has found that red meat contains more saturated fat than turkey and skinless chicken. This can raise cholesterol levels and increase the risk of heart disease. Eating red meat also increases the risk of colorectal cancer, coronary heart disease, and mortality.
However, doctors urge not to avoid red meat completely, but only to limit consumption to 2 servings per week.
At the same time, the nutritionist advises choosing the leanest pieces when frying meat over a fire. For pork, this is a tenderloin, a boneless loin chop.
We remind you that UAportal has collected the three best recipes for chicken kebab marinade that everyone will enjoy.
If you want to get the latest news about the war and events in Ukraine, subscribe to our Telegram channel!