Recipes
Dessert in 30 minutes: recipe for airy cottage cheese cookies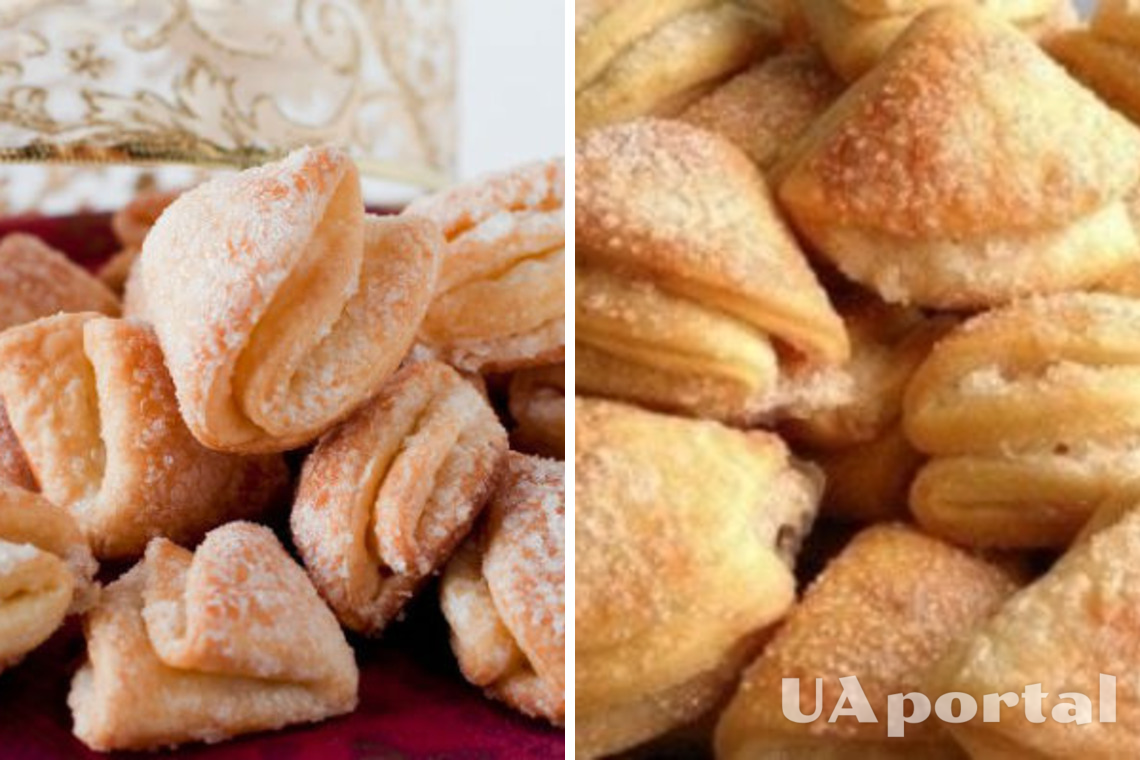 These cookies will be a great addition to tea or coffee, as well as a delicious snack. They are not too sweet and very tender.
Ingredients:
- flour - 200 g
- cottage cheese (low-fat) - 200 g
- butter - 200 g
- eggs - 1 pc.
- sugar - 50 g
- vanilla sugar - 1/3 of a packet
Read also: Green onions and eggs: how to make traditional Ukrainian onion pancakes
Method of preparation:
1. Rub the cottage cheese through a sieve.
2. Cut the chilled butter and flour into coarse crumbs.
3. Add the grated cottage cheese and egg yolk to the butter and flour.
4. Knead the dough and put it in the fridge for 15 minutes.
5. Flour a table and roll out a 1cm thick layer on it.
6. Make circles of dough and fold them three times and put them in the fridge for 15 minutes.
7. Brush the biscuits with egg white, sprinkle with sugar and vanilla and place on a baking sheet.
8. Bake at 180 °C for 30 minutes.
We also recommend you to pay attention to the recipe for cabbage pie.
If you want to get the latest news about the war and events in Ukraine, subscribe to our Telegram channel!