Recipes
Three-ingredient dessert: a recipe for coconut cookies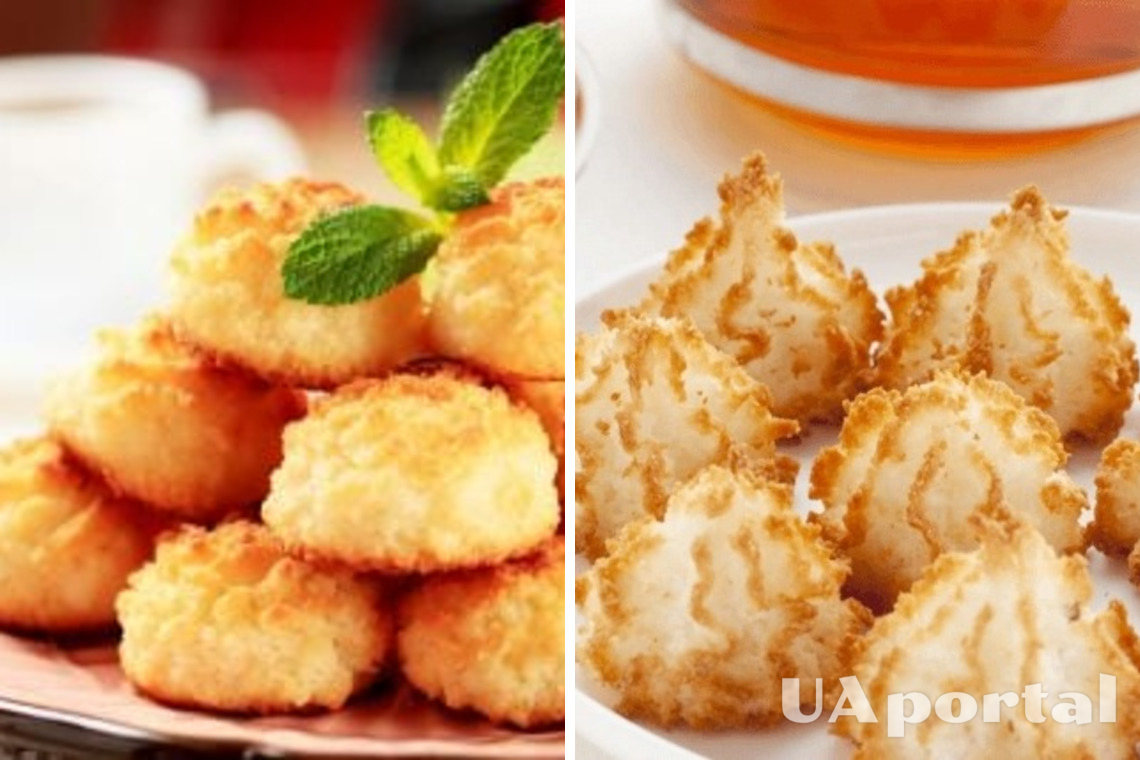 A very budget-friendly cookie recipe with just three ingredients. The dessert is airy and very tasty, with a pronounced coconut flavour.
Ingredients:
- egg whites - 2 pcs.
- coconut flakes - 150 g
- sugar - 100 g
- a pinch of salt
Read also: Takes you 30 minutes: the recipe for coffee squares
Method of preparation:
1. Cool the egg whites, add a pinch of salt and beat with a mixer into a foam.
2. Add sugar to the whites.
3. Beat into a stiff foam.
4. Add the coconut flakes.
5. Mix the whites well with the coconut flakes. Use your hands to form balls 2.5-3 cm in diameter.
6. Prepare a baking tray with baking paper. Put the balls on the baking tray and place them in a preheated oven at 170 °C for 25 minutes.
We also recommend that you pay attention to the recipe for no-bake Napoleon.
If you want to get the latest news about the war and events in Ukraine, subscribe to our Telegram channel!