Recipes
Budget dinner for the whole family: Spanish tortilla recipe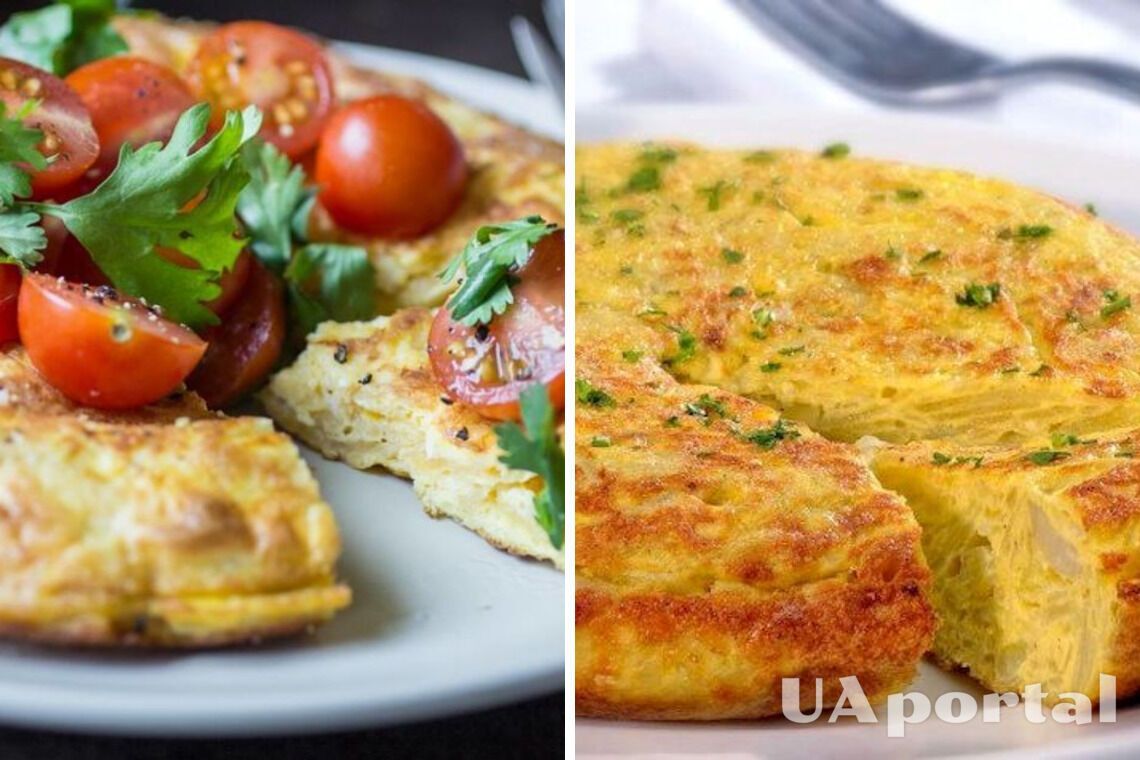 A tortilla is a Spanish omelet with fried potatoes and various toppings (cheese, vegetables, etc.). It is a very budget-friendly and satisfying dish.
Ingredients:
- potatoes - 500 g;
- eggs - 4 pcs;
- milk - 30 ml;
- onion - 1 pc;
- sunflower oil - 100 g
- salt, ground pepper, spices to taste.
Method of preparation:
1. Peel the potatoes and cut them into equally thin slices. Cut the onion into small cubes...
2. Pour oil into a frying pan and heat it. Put the potatoes in the pan and fry for 10 minutes, add the onion and fry until the potatoes are tender.
Also read A delicious breakfast recipe for 100 hryvnias.
3. Put the potatoes and onions on a plate, drain the oil. Beat the eggs with milk and add salt. Put the potatoes in a baking dish and pour over the egg mixture.
4. Put in the oven for 10 minutes at 180 degrees.
5. Serve with herbs.
We also recommend that you pay attention to the recipe for a quick and budget breakfast.
If you want to get the latest news about the war and events in Ukraine, subscribe to our Telegram channel!