Recipes
Quickly and without any fuss with dough: a recipe for pita pies with potatoes in pita bread in 15 minutes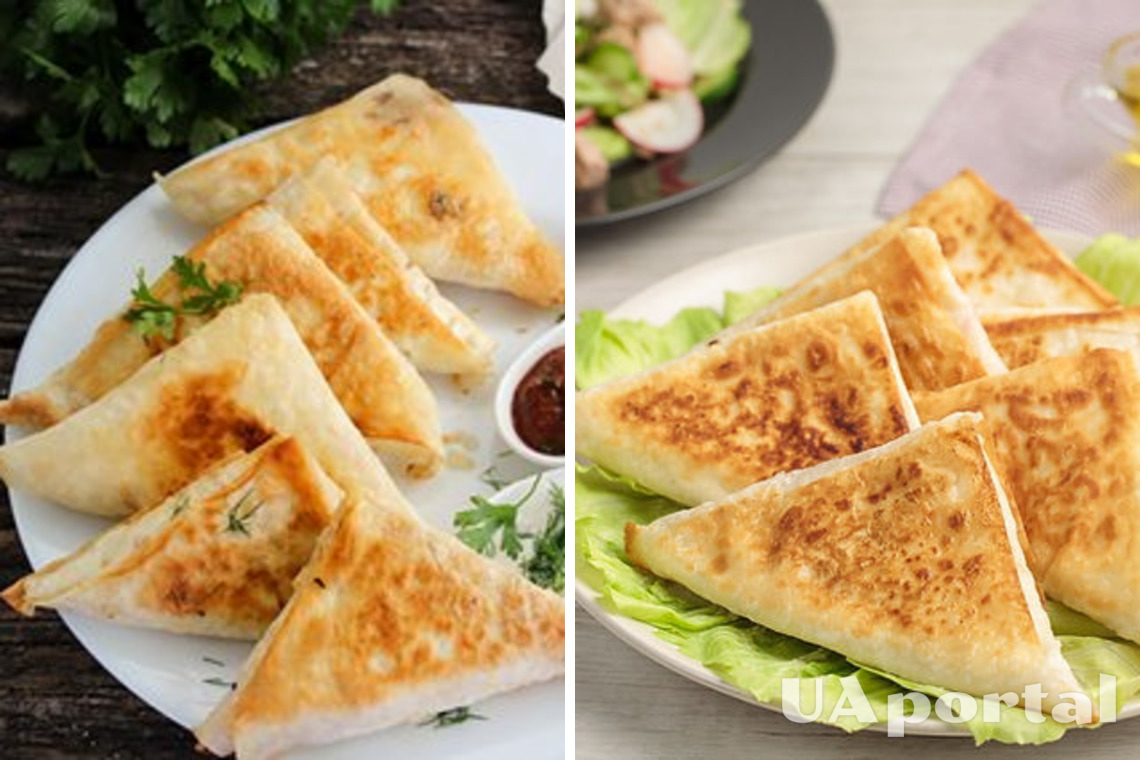 To make these pies, you don't need to bother with dough, because they are made from pita bread. The pastries are very crispy and tasty. Calculate the number of ingredients depending on how many people you plan to feed.
Ingredients:
- potatoes
- dill
- onion
- pita bread
- milk;
- oil or butter.
Read also: Breakfast in 15 minutes: how to make salty cheesecakes with herbs
Method of preparation:
1. Wash and peel the potatoes, chop them, and put them in the boiler. Chop and fry the onion. Chop the dill. Add milk to the boiled potatoes and mash them. Add the onion and dill to it. Add salt and spices to taste.
2. Cut the pita bread into strips, put the filling in the center of each one, and roll it up. Brush with a beaten egg and bake for 15 minutes at 180 degrees.
We also recommend that you pay attention to the recipe for scrambled eggs with buckwheat.
If you want to get the latest news about the war and events in Ukraine, subscribe to our telegram channel!