War in Ukraine
Ukrainian Armed Forces destroy two Russian 2C5 "Hyacinth-S" systems with one shot (video)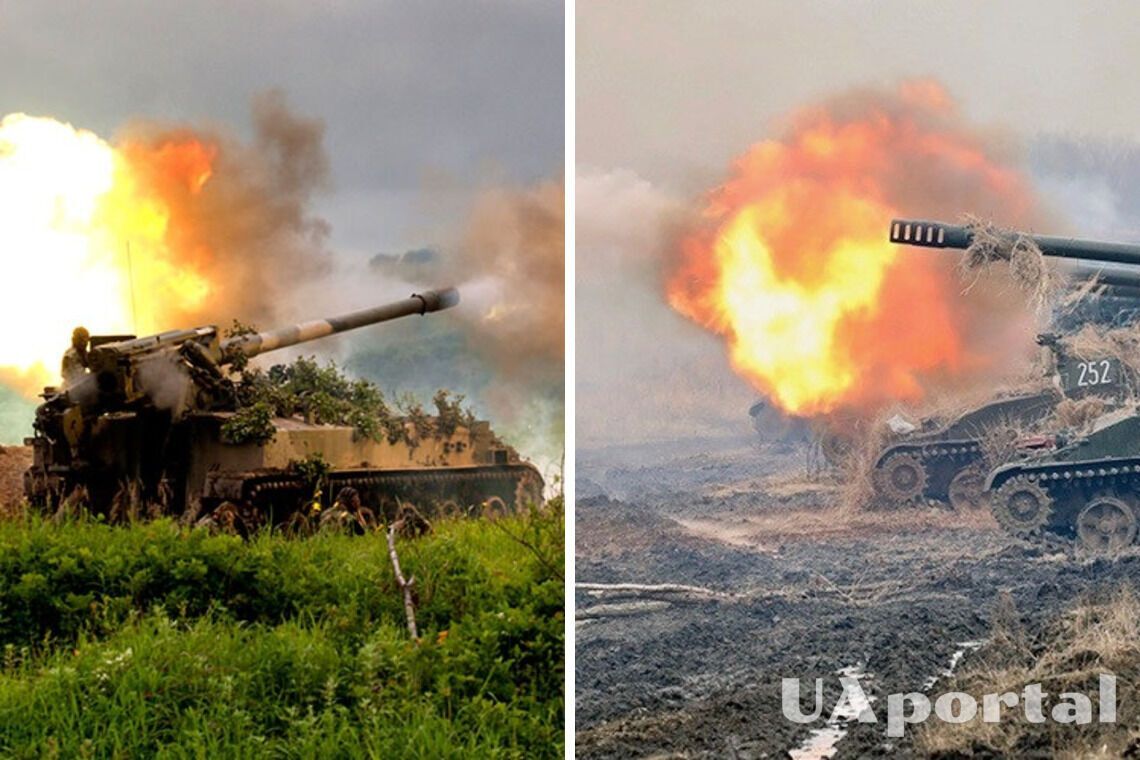 Ukrainian defenders continue to impress with their skills at the front. Thus, the soldiers of the 44th Brigade managed to destroy two Russian artillery systems with one shot.
The work of the soldiers of the 44th separate artillery brigade named after Hetman Danylo Apostol was caught on video. It was posted by the Operational Command "West" of the Armed Forces of Ukraine on Facebook.
Read also: AFU soldiers epically destroyed two Russian "Zmiy Gorynych" systems with kamikaze drones (video)
"The artillerymen of the 44th Air Assault Brigade refute the proverbial saying 'chasing two birds with one stone, you will not catch one'. The gunners, effectively reducing the number of occupants, destroyed the occupiers' 2C5 self-propelled gun, which in turn took another combat unit to hell with it, hitting it with its ammunition at a distance of 70 meters," the description under the video reads.
For reference: The 2S5 Hyacinth-S is a Russian self-propelled artillery system. The main weapon of the 2S5 Hyacinth-S is a 152-mm howitzer, which has a range of about 30 kilometers with conventional shells and more than 40 kilometers with special shells. The system has automated fire control and can use both single shots and massive artillery preparation.
The 2S5 Hyacinth-S provides fire support for combat formations and tactical formations. It can be used to fire on enemy manpower, engineering and defense structures. This self-propelled artillery system has good maneuverability and can operate both in open fire and from a position.
We invite you to learn the epic story of how the Russians failed to evacuate their damaged vehicles from the battlefield three times.
If you want to get the latest news about the war and events in Ukraine, subscribe to our Telegram channel!