Recipes
No fuss with the dough: a recipe for a minced puff pastry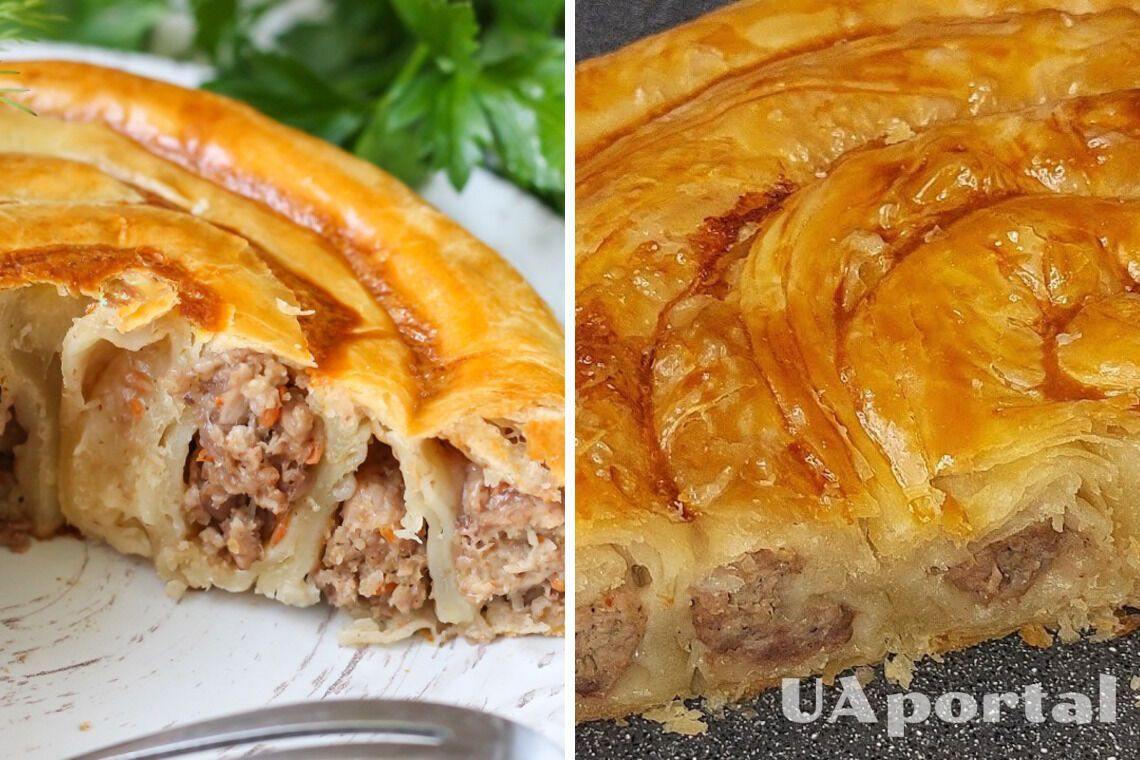 This cake is very easy and quick to make. It is made from ready-made puff pastry and wrapped in a spiral shape.
Ingredients:
- Unleavened puff pastry - 0.5 kg
- Minced meat - 400 g
- Onion
- Salt, ground black pepper - to taste
- Yolk - 1 pc.
Method of preparation:
1. Defrost the dough and roll it out into a rectangular thin layer. Cut it into 10 cm wide ribbons.
Read also: Even a child can do it: a recipe for quick hot dogs in the oven.
2. Chop the onion and add it to the minced meat. Season with salt and black pepper. Put the minced meat in the middle of each strip and roll it up.
3. Grease a baking tray or baking dish with oil and place the rolls in it, rolling them in a circle.
4. Brush the pie with egg yolk and put it in a preheated 200 degree oven for 40-50 minutes. If the cake burns, cover it with foil.
5. Take the cake out, wait for it to cool down and then transfer it to a plate.
We advise you to pay attention to the recipe for salty bagels with cheese in 15 minutes.
If you want to get the latest news about the war and events in Ukraine, subscribe to our Telegram channel!