War in Ukraine
Activists in Poland wake up Russian diplomats with the sound of sirens and explosions (video)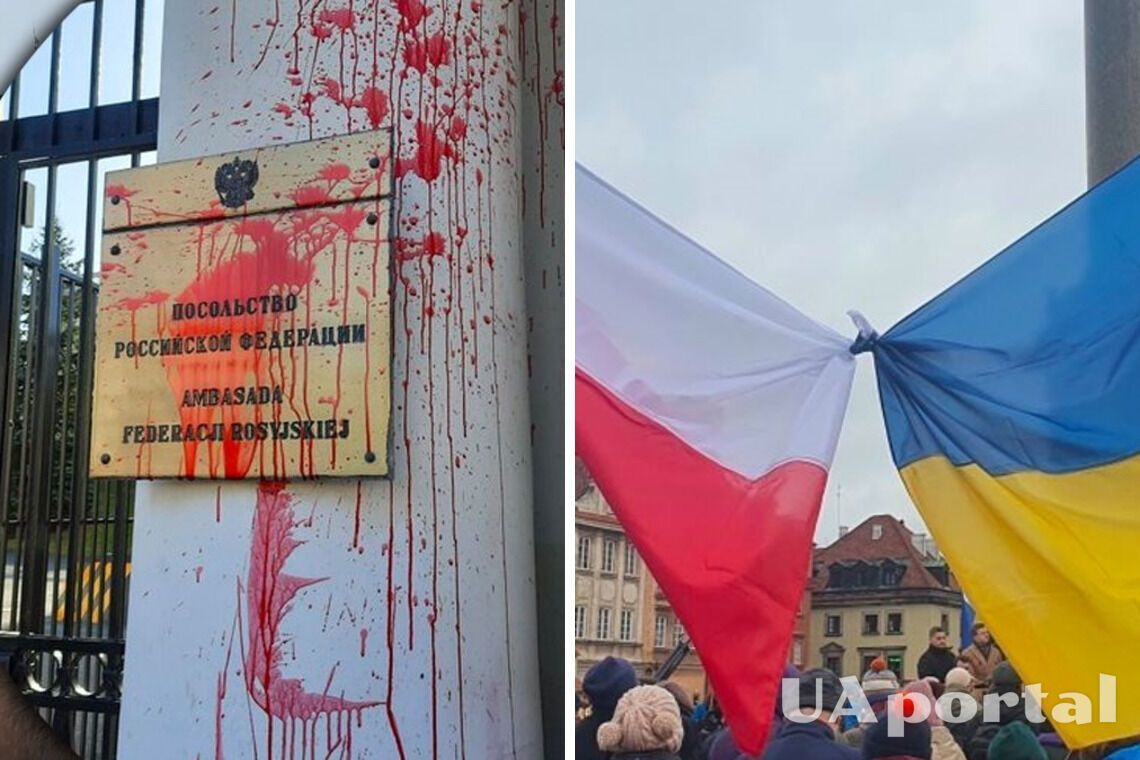 In Poland, activists arranged a "bad morning" for Russian diplomats. From early morning, the sounds of explosions and a siren were heard outside the building where they live in Warsaw.
This action was reported by Ukrainian human rights activist Natalia Panchenko. She posted footage of the action on Facebook.
The footage shows several dozen people gathered in Warsaw near the building where Russian diplomats live, holding a poster with the inscription that Russia is a terrorist state. In the background, sirens sounded and explosions were heard.
Read also: "Pulling out Orban, who was stuck in Putin's ass": activists in Warsaw held an interesting flash mob (photos)
The voiceover comments: "This is the house where Russian diplomats live in Warsaw. Polish and Ukrainian activists gathered under it and decided to wake them up the way they have been waking up Ukrainians for a year. And to remind the whole world that Russia is a terrorist country."
Recall that February 24 marked exactly one year since Russia launched its full-scale invasion of Ukraine. On this occasion, President Zelenskyy addressed Ukrainians, thanking them for their resilience. He assured them that this year should be a victorious one.
If you want to get the latest news about the war and events in Ukraine, subscribe to our Telegram channel!