War in Ukraine
Aerial reconnaissance men in the Bakhmut sector eliminate enemy's Pantsir-S1 SAM worth USD 15 million (video)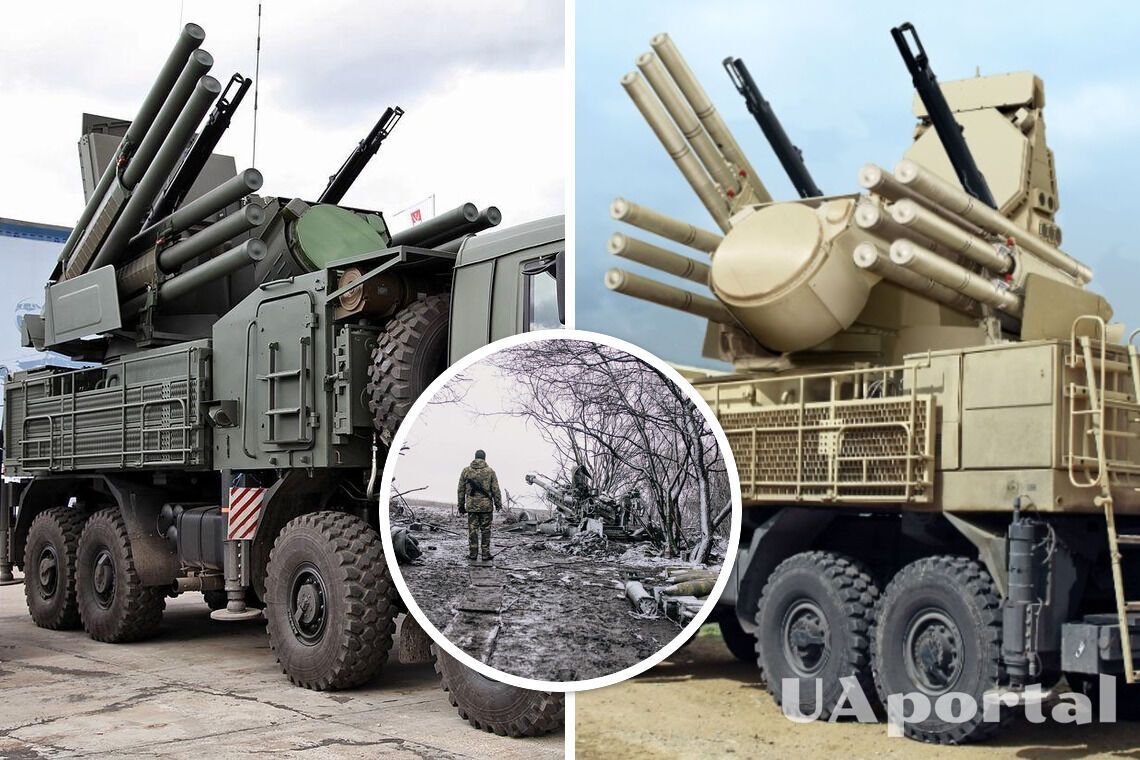 In the eastern sector of the frontline, near Bakhmut, Ukrainian defenders managed to destroy an enemy Pantsyr-S1 self-propelled anti-aircraft missile and gun system. This SAM was a threat to aircraft, missiles and drones.
A video of the elimination of Russian military equipment was posted online. It was posted by the 45th Separate Artillery Brigade of the Armed Forces of Ukraine on its Facebook page.
"Minus Pantsir-S1. Bakhmut direction. The aerial reconnaissance of the 45th Airborne Brigade discovered the S1 armour, in cooperation with the missile unit and aerial reconnaissance of the 132nd Separate Reconnaissance Battalion, the complex was turned into scrap metal," our fighters commented on these epic shots.
Read also: "White wolves" destroyed an enemy ammunition depot and a dozen Russian vehicles in two days (video)
For reference:
Pantsir-S1 is a Russian self-propelled anti-aircraft missile and gun system. It is used to protect civilian and military facilities from air attack. It can also protect the facility from ground and surface threats. The cost is $15 million.
The deployment time of the system is up to 5 minutes. Pantsir-S1 ammunition: 12 57E6-E missiles, 1400 shells. The missiles can hit targets at an altitude of up to 15 km and at a distance of up to 20 km; the shells can fly up to 4 km.
The Russian army has been using the Pantsir-S1 surface-to-air missile system since 2012.
Earlier, we reported how fighters from the Achilles Special Forces of the 92nd Brigade named after Kosh Ataman Ivan Sirko captured a Russian soldier by sending him a note. Drone operators in the Bakhmut direction spotted a Russian soldier who was gesturing for mercy. A note was sent to him by drone with an order to follow the copter. Thanks to this incident, our fighters added another Russian to their exchange fund.
We also offer you to read how Ukrainian soldiers, thanks to the NATO M777 howitzer, cleared the enemy on the eastern frontline, who was firing at our positions from the upper floors of a high-rise building. It happened in Bakhmut. It became known that operators of the 8th Separate Special Forces Regiment of the Special Operations Forces were working on the enemy.
If you want to get the latest news about the war and events in Ukraine, subscribe to our Telegram channel!