Medicine
Lose weight quickly and dangerously: injections of dubious slimness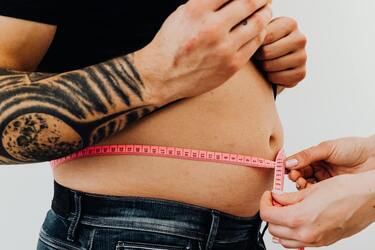 Social networks are full of photos of slender and attractive "phytoniashki", whose parameters are the dream of millions. But it's not just the desire to have a beautiful and slim body that makes women and men resort to radical weight loss methods. According to the WHO, about 1.9 billion people on Earth are overweight.
Disappointing statistics and the eternal "demand for slimness" prompted doctors and pharmaceutical sharks to pay attention to the "magic pill" in the form of injections - the prescription drug Ozempic, which was originally developed for patients with type 2 diabetes. What are the results of such innovative weight loss methods? How does the drug cause psychological dependence? And why do healthy people live with guilt after losing weight with Ozempic?
Life on a needle: another weight loss story
Ashley Raybick, a 28-year-old hairdresser from the United States, always wanted to lose 8 kg to weigh 60-63 kg at 163 cm tall. The owner of the spa where she worked, who had lost a lot of weight, recommended that Ashley take semaglutide injections, which he himself regularly did. Without hesitation, the girl received a prescription from her doctor on the same day and took her first "slim injection". After the first 9 weeks of semaglutide injections, Raybick lost 10 kg. It was then that she decided to make a video about it and post it on TikTok, which was eventually viewed hundreds of thousands of times. The drug with the active ingredient semaglutide that Raybick was recommended is called Ozempic. Initially, the drug was prescribed to treat type 2 diabetes. When Hollywood stars started using the drug for effective weight loss, Ozempic became associated with a fast-acting weight loss drug.
A few years later, the FDA approved Ozempic's "cousin" Wegovy, a drug that was developed to reduce weight in obese patients. Although Ozempic is approved only for the treatment of diabetes, this does not prevent doctors and patients from using it for weight loss. The price of the drug is $1400 for a month of use.
Stop the internal dialog: how does Ozempic work?
Those who lost weight with Ozempic managed not only to lose weight but also to stop the so-called "food noise" in their heads. The main effect of the drug is that it slows down the passage of food through the digestive tract. This curbs appetite and allows patients to eat much less and less often. The main effect of the drug causes many side effects.
Nausea, digestive problems, hormonal and reproductive health disorders are the main side effects of Ozempic that doctors and patients are already talking about.
CNN has also reported that some Ozempic users have developed stomach paralysis due to the drug's ability to slow the passage of food in the digestive tract.
Guilt, diabetes, and weight loss
Many Ozempic injection patients live with feelings of guilt toward those who need the drug for the treatment of diabetes and obesity. Diane Tiara, MD, director of the weight management program at the University of California, San Francisco, is surprised that healthy people resort to such drastic weight loss methods: "It's one of the worst things I've seen as a doctor! Patients are calling dozens of pharmacies all day long. I have never had such a situation in my entire career," the scientist says.
When diets don't work
Ms. Ann, 48, from the United States, like Raybick, paid for her course of Ozempic injections out of her own pocket. At first she paid $1,400 a month, but soon found a pharmacy in Canada where the drug was sold for $350. Ann had never had problems with being overweight, but after staying at home for a long time during the coronavirus epidemic, she gained about 8-10 kg of excess weight. With a height of 170 cm, Ann weighed 79 kg. An active lifestyle, healthy eating, and diets did not have the desired effect. On top of that, she was going through menopause, so she decided to take Ozempic injections. Today, she weighs 68 kg and is 5'9" tall. Ann still takes the drug, but realizes that she is taking it away from those who need it for treatment.
A recent 2022 clinical trial showed that most people regain the extra pounds within a year of stopping Ozempic.
Ashley Raybick, who lost 10 kg, returned to her bad eating habits immediately after stopping Ozempic. This alarmed her, and she got hooked on the drug again.
Ozempic in bariatric surgery
Bariatric surgeon Dan Azaguri, MD, uses GLP-1 to prepare obese patients for bariatric surgery. The doctor is confident that drugs like Ozempic can become part of his patients' lifelong treatment.
"We do this not for cosmetic effects, but for health. I always warn my patients: if you are going to start using these medications, you have to be prepared for the fact that it is forever."
It should be noted that Ozempic is not registered in Ukraine, but it is freely available. This does not give doctors the right to prescribe it to patients. Currently, there is no accurate data on how many people take Ozempic to treat diabetes and how many to lose weight. The manufacturer of the drug, Novo Nordisk, reports a sharp increase in sales and predicts profit growth in the future. The idea of using such drugs for aesthetic reasons is actually related to social and psychological factors, doctors and psychologists believe. This can only mean one thing: attractive appearance is now more valuable than health.