War in Ukraine
Occupants massively attacked Ukrainian cities, shot down 25 drones and 3 cruise missiles: what are the damages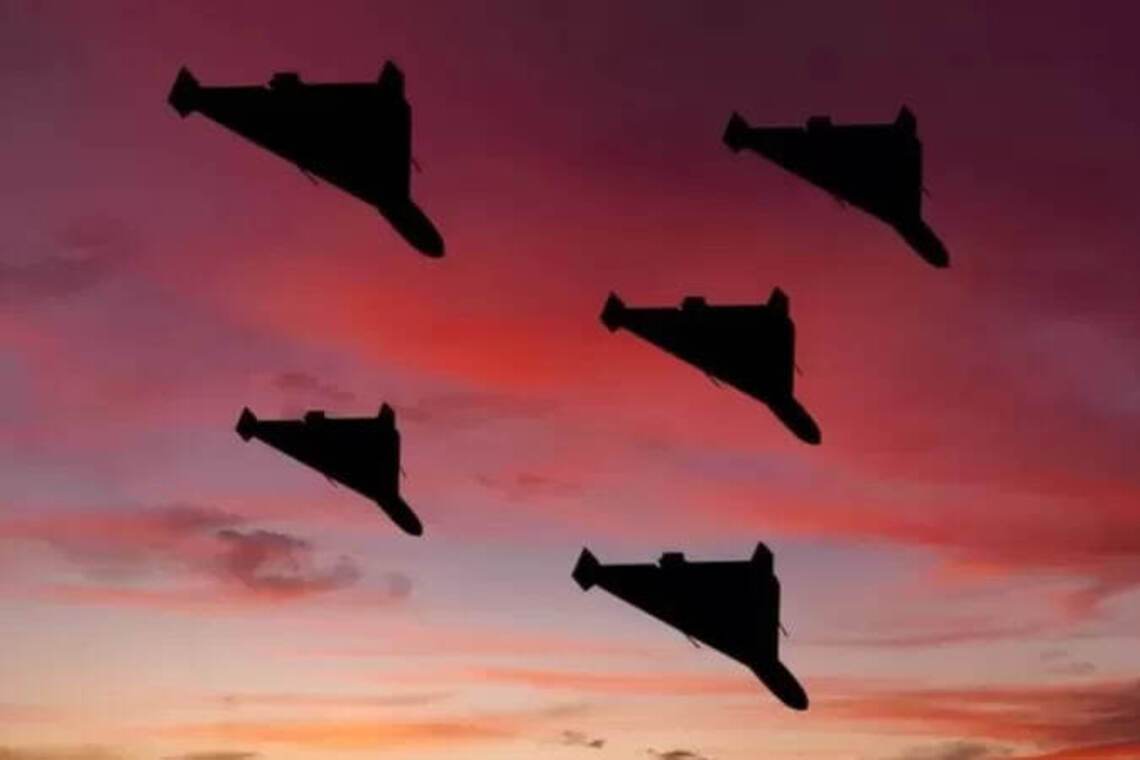 At night, on May 14, the occupiers once again attacked Ukrainian cities. Explosions were heard in Kharkiv, Ternopil, Kherson, and Kyiv regions. No such cruise missiles were observed in the airspace around the capital. Air defense forces destroyed all the drones launched by the enemy in the direction of Kyiv at night.
"The seventh air attack on the capital since the beginning of May! According to preliminary information, before midnight, the Russians launched reconnaissance drones into the airspace around the capital. Most likely, to identify the positions of our air defense," said Serhiy Popko, head of the KIAA.
Read also: An explosion occurred at the parking lot of occupants' helicopters in the Donetsk region
In total, the enemy launched 4 missile attacks over the past day. In addition, the enemy carried out 79 air strikes and fired 99 times from multiple launch rocket systems.
On the night of May 14, 2023, the Russian invaders attacked Ukraine from different directions with Shahed-136/131 attack drones, Kalibr missiles from ships in the Black Sea, and X-101/X-555/X-55 cruise missiles from Tu-95MS strategic aircraft.
The air defense forces were destroyed:
18 Shahed-136/131 attack drones;
1 Lancet attack UAV;
2 "Orlan-10" operational and tactical UAVs;
4 UAVs (type to be specified);
3 X-101/X-555/X-55 cruise missiles.
Russia also attacked the Ternopil region. It is known that explosions were heard in the Ternopil region at about 5 am. As noted by Mayor Serhiy Nadal, our air defense forces managed to repel the enemy attack. Experts are currently working at the site where the missile fragments fell.
Two people were injured in Ternopil as a result of the attack. They received shrapnel wounds and were hospitalized with burns. There were also hits to warehouses belonging to commercial enterprises and religious organizations.
Kharkiv Mayor Ihor Terekhov said that there were no casualties as a result of the nighttime rocket attack on Novobavarsky district. The occupants were aiming at an infrastructure facility. Windows and doors were smashed in nearby houses, but there was no significant damage.
On the night of May 14, explosions were also heard in Kherson, Suspilne reports. No official information on the causes and consequences of the explosions has been reported yet.
As a reminder, on May 12, explosions were heard in Luhansk at a distance of more than 100 kilometers from the front line. It was reported that the explosion occurred at the Polypak plant and near an oil depot in Luhansk.
If you want to get the latest news about the war and events in Ukraine, subscribe to our Telegram channel!