Society
Comparison of chicory and cocoa: flavor, nutritional value and culinary versatility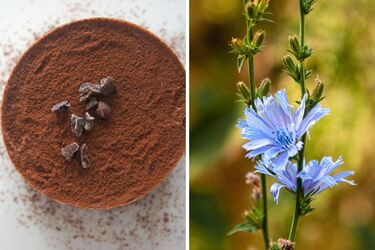 Both chicory and cacao are widely used in different culinary recipes. Chicory is known for its health benefits, while cacao is appreciated for its exquisite flavor. UAportal offers a look at the differences and similarities between these ingredients in terms of flavor and nutritional values.
Flavor
In terms of flavor, chicory offers a unique bitter taste that is often compared to coffee. In contrast, cacao has a rich and sweet flavor. These different flavor profiles cater to different preferences.
Read also: How to buy natural chocolate: 4 signs of a real product
Nutritional value
When it comes to nutritional value, chicory takes the lead. It is a low-calorie ingredient that is rich in dietary fiber, vitamins and minerals. In addition, chicory has been associated with various health benefits such as reducing inflammation and digestion.
Culinary Possibilities
Chicory and cacao also have different culinary possibilities. Chicory is often used as a coffee substitute and can be brewed as a standalone beverage.
It is also often added to salads and roasted dishes due to its distinctive flavor. On the other hand, cacao is mainly used in desserts, drinks and confectionery, offering a decadent and indulgent experience.
Recall, we told you what foods you should not eat on an empty stomach.
Want to receive the most relevant news about the war and events in Ukraine - subscribe to our Telegram-channel!