Society
Adventure films of 2007-2010: the plot fascinates anyone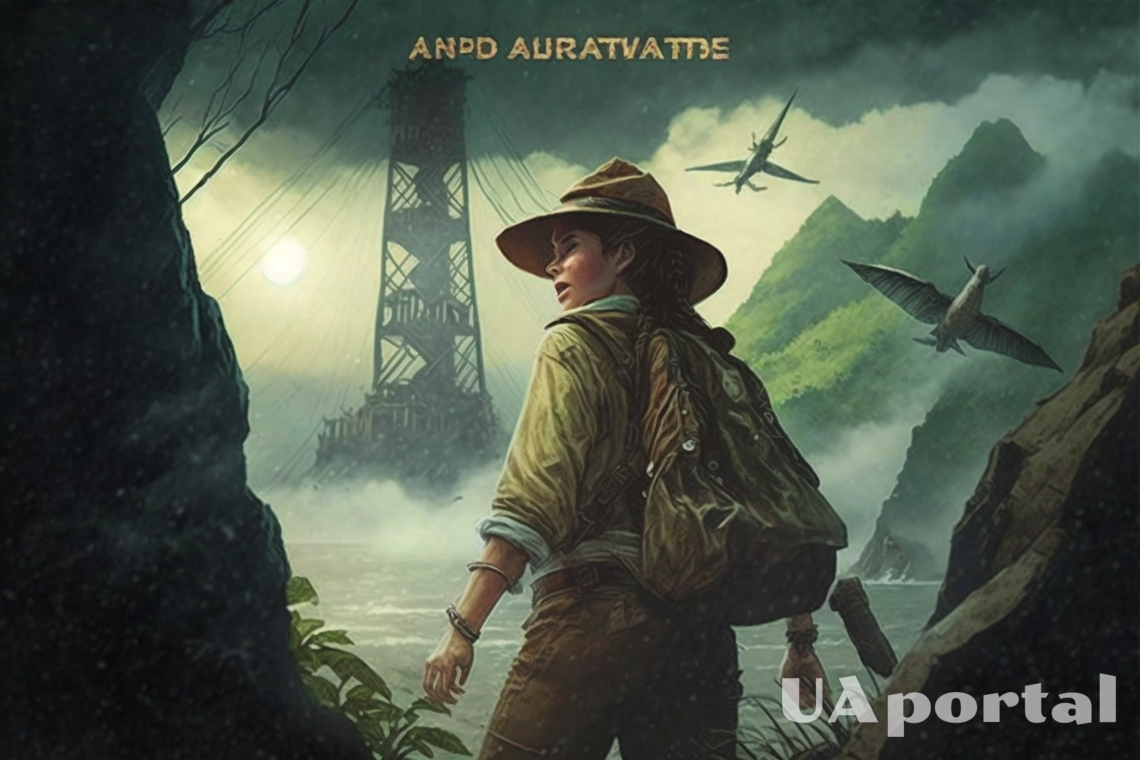 The 2000s were an incredible decade for adventure films, providing some of the most exciting and entertaining cinematic experiences. UAportal has compiled a list of the five best adventure films released between 2007 and 2010.
Journey To The Centre Of The Earth
IMDB rating: 6.5
Genre: Adventure, Family
Country: USA Length: 93 min Year: 2008
Producer: Eric Brevig
This film follows Trevor Anderson (Brendan Fraser), a scientist who discovers a mysterious book written in French by his uncle Verne in the 16th century about a journey to the centre of the earth. Together with his nephew Sean Anderson (Josh Hutcherson) and guide Hannah Estrem (Anita Bream), they embark on an incredible journey into an underworld full of unusual creatures and breathtaking landscapes.
Along the way, they must fight against time, facing various obstacles to return home alive. Trevor, Sean and Hannah soon discover that what they once thought impossible is now becoming a reality - as they travel further than ever before!
The Chronicles of Narnia: Prince Caspian
IMDB rating: 6.6
Genre: Adventure, Family
Country: USA Length: 150 min Year: 2008
Producer: Andrew Adamson
This second instalment in The Chronicles of Narnia series follows the return of four siblings - Peter, Susan, Edmund and Lucy Pevensie - to Narnia after years of absence. The magical land is now occupied by the Telmarins, who have enslaved its inhabitants and banished all magical creatures from its borders.
They will have to help bring peace and freedom back to Narnia by finding the missing king - Aslan's rightful heir, Prince Caspian (Ben Barnes). Along the way, they are assisted by new allies such as Ripitchip (Eddie Izzard), Trufflehunter (Ken Stott) and Trumpkin (Peter Dinklage). They have to fight soldiers from both sides, as well as supernatural forces, if they want to succeed in their mission!
Read also: The best sci-fi films of the decade
Avatar
IMDB rating: 8
Genre: Science fiction, adventure
Country: USA Length: 162 mins Year: 2009
Producer: James Cameron
James Cameron's revolutionary sci-fi epic tells the story of Jake Sully (Sam Worthington), a former Marine who is stranded on an alien world called Pandora, inhabited by a humanoid race known as the Na'vi. Tasked by Colonel Miles Quaritch (Stephen Lang) to infiltrate this alien race, Jake joins forces with Neytiri (Zoe Saldana), a Na'vi female warrior with whom he later falls in love.
Together, Jake and Neytiri try to save Pandora from human colonisation, while learning more about this beautiful but dangerous planet. Filled with stunning visuals, thrilling action and emotional moments, Avatar is undoubtedly one of the greatest science fiction films ever made!
Up
IMDB rating: 8.3
Genre: Animation, Adventure
Country: USA Duration: 96 mins Year: 2009
Producer: Pete Docter
This animated film tells the story of 78-year-old Carl Fredriksen, whose lifelong dream is to have one last adventure before he calls it quits. He ties thousands of balloons to his house and sets off for South America, but not alone! He soon discovers that the stowaway aboard his flying house is a young wildlife researcher named Russell.
Together, Carl and Russell embark on a journey full of unexpected encounters and emotional moments, where they learn the importance of friendship as they try to make Carl's dream come true! Up has gained widespread popularity for its innovative animation techniques and original storyline, making it one of the most beloved animated films ever made!
Sherlock Holmes
IMDB Rating 9
Genre: mystery, adventure
Country United Kingdom Length 128 mins Year 2009
Produced by Guy Ritchie
Based on the famous character created almost two centuries ago by Arthur Conan Doyle, the film stars Robert Downey Jr. as Sherlock Holmes and Jude Law as Watson. In this fast-paced thriller, London faces a threat from a notorious criminal, Professor Moriarty, who plans to destroy the city if the police don't find him first.
With Scotland Yard baffled by the professor's whereabouts, Sherlock Holmes sets out to investigate the case, encountering a variety of strange characters along the way, including Rachel McAdams' Irene Adler. The combination of pulse-pounding action and clever detective work brings the legendary detective back to life in an exciting and unforgettable way!
We'd like to remind you that many actors and singers decide to undergo plastic surgery because it is often a necessity for them. We told you about 7 famous men who corrected their appearance.
If you want to get the latest news about the war and events in Ukraine, subscribe to our telegram channel!