Society
Spiders and birds in the house bring good luck: superstitions in Ukrainian culture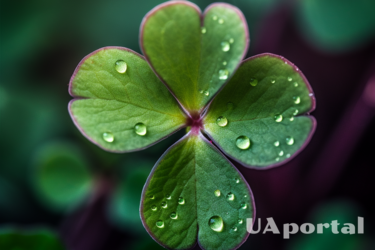 Superstitions and prohibitions have always played an important role in shaping cultural identity and maintaining cultural traditions. In Ukrainian culture, these beliefs are no exception. UAportal has prepared a detailed overview of some of the most popular superstitions in Ukrainian culture.
Finding a spider in your house is a sign of good luck. According to Ukrainian folklore, spiders bring good luck and prosperity. It is believed that if a spider is crawling on you, it means that you will soon receive money.
If you spill salt, it is considered a bad omen, but there is a remedy for this. To ward off bad luck, you need to take a pinch of salt and throw it over your left shoulder. This action is believed to scare away evil spirits.
Read also: How to find a lucky bill that will attract money
If you see a shooting star and make a wish, it will come true. In Ukrainian culture, the star is a symbol of hope and good luck. A wish made while looking at a shooting star will definitely come true.
If a bird flies into your house, it is a sign of good luck. In Ukrainian folklore, birds are believed to bring good news and prosperity. If a bird flies into your house, it is believed that you will soon receive good news.
If you find a four-leaf clover, it is a sign of good luck. Four-leaf clovers are rare and it is considered lucky to find one. It is said that if you carry a four-leaf clover with you, it will bring you good luck.
We would like to remind you that prohibitions and superstitions in Ukraine have played a significant role in shaping the country's cultural identity. Therefore, UAportal tells you about the most common superstitions and prohibitions that exist in Ukrainian everyday life and family life.
If you want to get the latest news about the war and events in Ukraine, subscribe to our Telegram channel!