Lifehacks
Don't throw it away: 4 tips for what to do with unused egg whites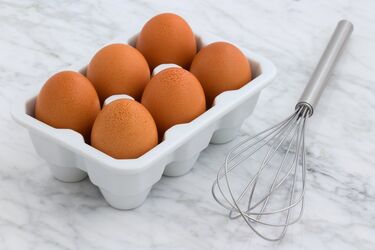 If you have unused egg whites left over, you can find different ways to use them so as not to waste the product. UAportal has prepared some tips.
Freezing
You can freeze unused egg whites. Just pour it into a container and freeze it. This will give you the opportunity to use the egg whites in the future to make omelets, biscuits or meringues.
Face mask
You can use egg whites to make a homemade face mask. Beat the egg white until it forms a foam and apply it to your face. After it dries, rinse with water. This will help to tighten the skin and make it shinier.
Also read: Why eggs need to be sprinkled with salt: advice from grandmothers
Cooking meringue
Egg white is ideal for making meringue. Add regular and vanilla sugar to the egg white and beat it until stiff peaks form. You can then bake the meringue or use it as a creamy dessert frosting.
Making an egg white shake
Add egg whites to your breakfast by making a egg white shake. Mix egg whites with fruit, yogurt, or milk and blend in a blender.
To recap, we talked about how to keep eggs fresh for longer.
If you want to get the latest news about the war and events in Ukraine, subscribe to our Telegram channel!