Society
The best fantasy films of the decade: must-see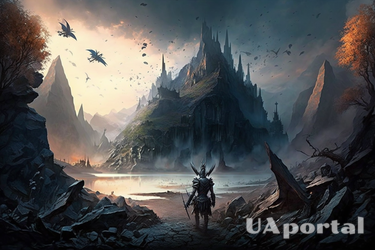 Fantasy films have always been incredibly popular among viewers, and the last ten years have been no exception. UAportal has compiled a list of the best fantasy films released between 2010 and 2015, all rated 7.5 or higher on IMDB.
The Hobbit: An Unexpected Journey (2012)
IMDB rating – 8.0/10. Genre – adventure, fantasy. Country - USA, New Zealand. Duration – 169 min. Year – 2012. Director – Peter Jackson.
This first part of Peter Jackson's "The Hobbit" trilogy tells the story of Bilbo Baggins, who embarks on an unexpected journey to return stolen treasures to the dragon Smaug. Together with a group of dwarves, Gandalf traces Bilbo's journey through Middle-earth, filled with magical creatures and epic battles that bring him closer to his ultimate goal - the Lonely Mountain.
Harry Potter and the Deathly Hallows: Part 2 (2011)
IMDB rating – 8.1/10. Genre – adventure, family, fantasy. Country – Great Britain, USA. Duration – 130 min. Year – 2011. Director – David Heyman.
In this final installment of J.K. Rowling's Harry Potter series, protagonist Harry Potter engages in a final battle with Lord Voldemort for control of Hogwarts and all wizards in Britain. With everything at stake, Harry, along with his friends Hermione Granger and Ron Weasley, must find each Horcrux before it's too late or face certain death from Voldemort. With its intense action, strong characters and stunning visuals, will undoubtedly keep your heart racing long after it's over.
Read also: 8 celebrity couples in love on the set
Inception (2010)
IMDB rating – 8.8/10. Genre – action, sci-fi. Country – USA. Duration – 148 min. Year – 2010. Director– Christopher Nolan. Starring Leonardo DiCaprio.
Inception offers an entertaining mix of sci-fi, action and adventure thriller. The film follows Dom Cobb, who is tasked with implanting an idea into someone else's mind using a dream-sharing technology known as "extraction". Instead, he finds himself involved in what could be considered corporate espionage but soon discovers that nothing about this job is simple. This visually striking movie will keep you on your toes until its explosive climax, which earned it many awards, including four Academy Awards!
Avatar (2009)
IMDB rating – 7.8/10. Genre – action, adventure. Country – USA. Duration –162 min. Year – 2009. Director –James Cameron.
The film takes place in 2154. Avatar tells the story of paraplegic marine Jake Sully, who takes part in a mission to Pandora, where scientists hope to mine valuable minerals beneath its surface, but they discover something much more surprising than they could have imagined. Through his avatar, Jake meets Neytiri, a beautiful princess of the Na'vi tribe, who helps him understand the true nature of Pandora and its inhabitants. With stunning visuals, this movie is an exciting adventure that will take your breath away!
The Lord of the Rings: The Fellowship of the Ring (2001)
IMDB rating – 8.8/10. Genre – adventure, fantasy. Country – New Zealand. Duration – 178 min. Year – 2001. Director- Peter Jackson.
This first part of Peter Jackson's award-winning trilogy follows Frodo Baggins as he sets out on a quest to destroy the One Ring before the Dark Lord Sauron can use it for destructive world domination. Along with a brotherhood of unlikely heroes, including wizards, elves, and humans, Frodo must battle orcs, dragons, and even time itself as he journeys across Middle-earth in search of his final destination, Mount Doom. This timeless classic is sure to captivate audiences from beginning to end!
Recall, many actors and singers decide to undergo plastic surgery because it is often a necessity for them. We told about 7 famous men who adjusted their appearance.
If you want to receive the latest news about the war and events in Ukraine, subscribe to our Telegram channel!