Lifehacks
Ticks on your pet: symptoms and tips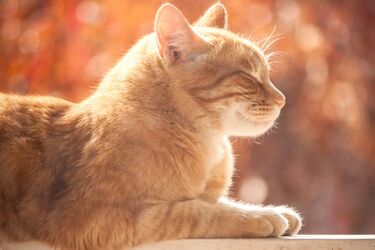 It is important to be able to detect a tick on your pet in time, as it can lead to health hazards and the spread of diseases. UAportal has prepared tips to help you recognize a tick on your pet.
Visual observation
The first and easiest way to detect a tick is visual observation. Pet your pet and examine its fur and skin for a small ball or dot. Ticks can be from light brown to dark gray in color.
See also: Tick beware: what to do if your dog is bitten by a tick
Smell
Sometimes ticks emit a specific odor that can be felt on your pet after touching them. The odor is similar to fly agaric or mold.
Animal behavior
If your pet starts to show irritation or discomfort, it may be a sign that a tick is present. They can cause itching, pain or discomfort.
Symptoms
Watch for possible symptoms, such as skin irritation, noticeable redness or swelling, wounds that don't heal, or wet areas of the coat. These symptoms can be an indicator of a tick.
As a reminder, experts from the American Chemical Society explained why dogs shouldn't eat chocolate.
If you want to get the latest news about the war and events in Ukraine, subscribe to our Telegram channel!