Horoscopes
The career horoscope for the week of April 24-30 promises success to three zodiac signs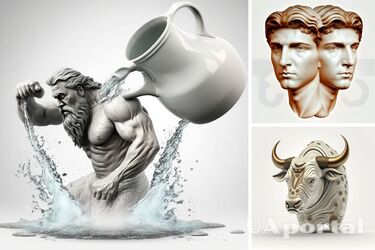 Astrological influences play an important role in shaping a person's life, especially when it comes to their career and professional activities. UAportal has prepared a horoscope for the week of April 24-30 for Aquarius, Gemini, and Taurus.
Aquarius.
This week, representatives of the Aquarius sign will explore new directions in their careers. They may have the opportunity to work on new projects or take on a leadership position.
The planetary position of Pluto in Aquarius indicates that this is the perfect time for Aquarians to take a chance and try something new. This can lead to growth and success in your career.
Gemini.
The lunar node in Gemini suggests that this is the perfect time for Gemini to take on new challenges and expand its skill set. They may encounter opportunities that will allow them to show creativity and originality.
Also read: April will bring great luck to three zodiac signs
This period will bring about professional growth. It's also a good time to socialize with colleagues and build relationships that can help in the future.
Taurus.
The Sun in Taurus will bring good news to their professional life. They may receive recognition for their hard work and dedication, which will lead to career growth and advancement.
This is the perfect time to take on new responsibilities and show leadership. However, they should be cautious about taking risks, as this can lead to financial losses.
As reported by UAportal, earlier astrologers named the two most evil zodiac signs that are capable of terrible revenge.
If you want to get the latest news about the war and events in Ukraine, subscribe to our Telegram channel!