Lifehacks
How to make a habit of regular reading: useful tips for success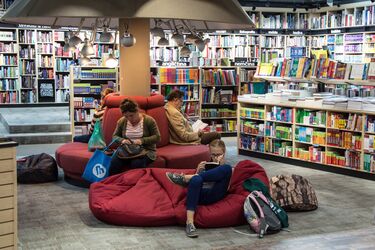 Developing a reading habit is a valuable and rewarding endeavor. UAportal offers some useful tips and strategies to help establish a regular reading routine.
Set specific goals for reading
One of the most effective lifehacks for developing a reading habit is to set specific goals. Start by setting achievable daily reading goals. For example, start with 15 minutes a day and gradually increase the time. Consistency is key, follow your schedule even on busy days.
Read also: How to prevent wrinkles: cosmetologists advise you to do it every day
Set up a quiet and comfortable space
One more flyhack for developing a reading habit is to create a special environment for reading. Allocate a comfortable space that is free from distractions. Provide adequate lighting and consider adding cozy elements such as pillows or plaids.
Create a reading regimen
To develop a sustainable reading habit, it's vital to create a dedicated reading regimen. This involves consistently setting a time and place to read so that reading becomes a natural and integral part of daily life.
Earlier UaPortal shared how to behave properly in a guest.
Want to receive the most relevant news about the war and events in Ukraine - subscribe to our Telegram channel!