Horoscopes
April 25 horoscope for Leo, Cancer and Virgo: don't be afraid to take risks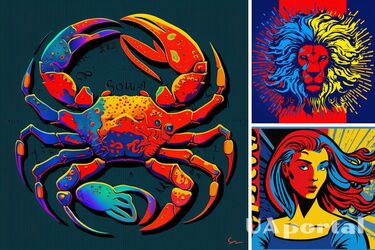 UAportal has prepared a horoscope forecast for April 25 for Cancer, Leo, and Virgo. On this day, it is important to take time for yourself.
Cancer.
For Cancer, the main thing today is to take care of yourself. You may experience inner conflict, but remember to trust your intuition and follow your heart. Stay true to your values and focus on personal growth. Believe that everything will work out in the end.
Keep an open mind and be willing to take a chance on something new. This could be the perfect time to take a leap of faith.
Leo.
Leo, it's all about spiritual growth and connection. Take time to meditate or reflect on your beliefs and values. Connect with those who share your preferences and values. Your intuition will guide you in the right direction.
Also read: April will bring great luck to three zodiac signs
Consider joining a spiritual community or taking up a new practice like yoga or meditation. You may be surprised at the connections you make.
Virgo.
Virgo, this is a day of good fortune. You may experience unexpected financial gains or opportunities for success. Don't be afraid to take a chance on something new, because luck is on your side. Don't get distracted and focus on your goals, and you will definitely succeed.
Trust your instincts and be confident in yourself. The universe is on your side, and all good things are ahead. Use the opportunities that open up before you and enjoy the process.
As UAportal reported earlier, astrologers have named the two most evil zodiac signs that are capable of terrible revenge.
If you want to get the latest news about the war and events in Ukraine, subscribe to our Telegram channel!