Horoscopes
April 24 horoscope for Libra, Sagittarius and Scorpio: emotions will flare up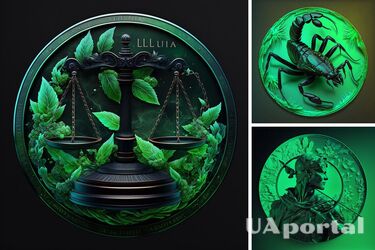 UAportal has prepared a horoscope for April 24 for Libra, Scorpio, and Sagittarius. On this day, it's important to stay aware and not let problems bring you down.
Libra.
Libra may feel a strong urge to create and seek new experiences. This is a great time to discover your artistic talents or implement a new project. Intuition can also be found in guiding decision-making, leading to positive results. However, it's important to stay open to unexpected changes and remain flexible.
Luck may be on Libra's side, but it's crucial to maintain awareness and not let it blind them to potential problems. There is always room for improvement, so take advantage of the opportunity to grow.
Scorpio.
For Scorpios, this day may bring a sense of emotional tension. You may want to deepen your connection with others or explore your inner thoughts and feelings. It's important to listen to your intuition and take time for self-care, meditation, or other ways.
Also read: April will bring great luck to three zodiac signs
Happiness is not guaranteed, but it is possible if Scorpios stay true to themselves and their needs. Take time to develop relationships and find joy in the little things.
Sagittarius.
Sagittarius may feel a strong desire for adventure and exploration. It's a great time to step out of your comfort zone and try something new, whether it's traveling or just new types of food. There may also be a sense of optimism and positivity in decision-making.
Love could be in the air for Sagittarius, whether in the form of a new connection or deepening an existing relationship. However, it is important to stay true to yourself and not compromise your personal values.
As reported by UAportal, earlier astrologers named the two most evil zodiac signs that are capable of terrible revenge.
If you want to get the latest news about the war and events in Ukraine, subscribe to our Telegram channel!