Society
What do dreams about a trap or confined space mean?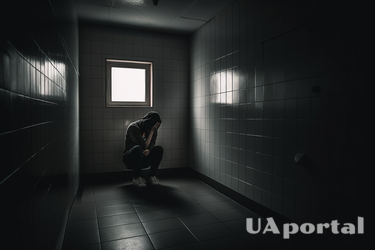 Dreams have long fascinated people because they provide a glimpse into the subconscious mind. Although dreams are often interpreted as a reflection of our innermost thoughts and feelings, some symbols can have different meanings depending on the context.
UAportal has prepared an article about symbol-related dreams where you see yourself trapped or stuck in a confined space. This is a common dream symbol that can be interpreted in several ways.
Read also: Why it is advised to sit for the road before a long trip
Psychologists suggest that this dream may be a reflection of feeling trapped in real life, whether it is a dead-end job or a toxic relationship. Or this dream may symbolize the fear of being unable to get out of a dangerous situation.
Cultural significance
Different cultures have different interpretations of the dream symbol of being trapped or stuck in a confined space. In Chinese culture, this dream is perceived as a warning to stay away from dangerous or risky ventures.
On the contrary, in African American culture, this dream is seen as a sign of financial gain or impending success. In Hinduism, this dream can be interpreted as a reflection of past life karma and a call to work towards liberation from the cycle of birth and death.
Examples of cultural beliefs
In Native American culture, it is believed that a dream in which they are trapped or stuck in a confined space is a warning from the spirit world. This dream is interpreted as a sign that the dreamer is neglecting their spiritual responsibilities and must reconnect with their spiritual roots. In the Islamic tradition, this dream is seen as a sign of impending danger or calamity, and the dreamer is advised to recite protective prayers.
Earlier, UAportal wrote about why you can't gift flowers in a pot, as well as about the signs and superstitions associated with the arrival of guests.
If you want toreceive the most up-to-date news about the war and events in Ukraine, subscribe to our Telegram channel!