Society
What you need to know before getting married: pros and cons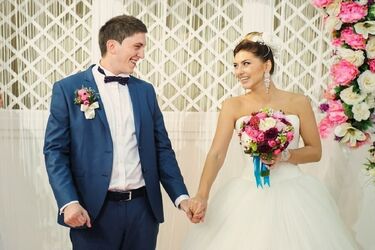 Marriage is an important decision that brings both benefits and challenges. In this article, UAportal will talk about the pros and cons of marriage, highlighting various aspects that people should consider before taking this step. Whether you are planning to get married or are just interested in its consequences, this article will provide you with valuable information.
The benefits of marriage are.
1. Marriage provides emotional support, which is crucial for coping with the ups and downs of life.
2. The division of responsibilities in marriage makes tasks such as housework, finances, and childcare more manageable.
3. Marriage is associated with legal and financial benefits, such as tax benefits, social benefits, and health insurance.
Read also: Three life hacks to help improve relationships: "5 love languages" and communication techniques
Disadvantages of marriage
1. Marriage can lead to a loss of personal freedom, as you may need to compromise and get your partner's permission.
2. Conflicts and disagreements are inevitable in any relationship, including marriage, and their resolution requires effective communication.
3. Marriage is associated with the possibility of divorce and its emotional, legal and financial consequences.
To recap, we have shared some practical tips to help couples keep their passion alive in marriage.
If you want to get the latest news about the war and events in Ukraine, subscribe to our Telegram channel!