Recipes
Breakfast for 50 UAH for two: cooking scrambled eggs with vegetables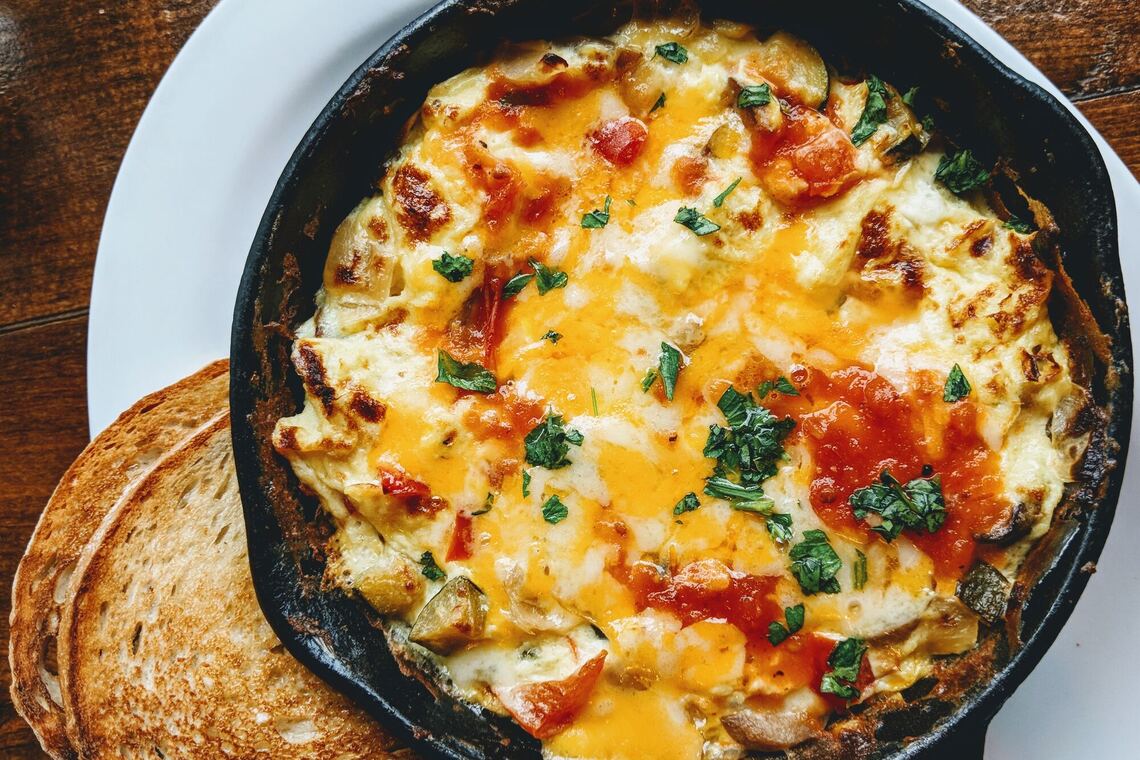 Breakfast is called the most important meal of the day - it helps to recharge your batteries and prepare for the new day. It is advisable to eat your first meal of the day 30-60 minutes after waking up.
If you don't get up long before you go to work and don't have time to cook a "perfect breakfast," you can try a quick recipe for scrambled eggs, the benefits of which will be complemented by vegetables.
We offer you a recipe for vegetable scrambled eggs, the cost of which for two people will not exceed 50 UAH (add any ingredients you like to this dish).
Read also: How to cook asparagus: a super healthy recipe
Ingredients:
2 eggs
Half an onion
1 tomato
1 pepper (optional)
2 mushrooms (optional)
Salt and pepper
Vegetable oil - a tablespoon
How to cook:
Peel and cut the vegetables into small cubes or slices.
Heat the oil in a frying pan over medium heat.
Add the onion and fry it until it becomes soft and golden.
Add the chopped tomatoes, peppers, and mushrooms to the onion. Cook until the vegetables are tender.
Crack the eggs into a bowl, add salt and pepper, and beat with a fork.
Add the eggs to the pan with the vegetables and stir. Cover and fry for 7 minutes.
Serve garnished with herbs or fresh vegetables, if desired.
This dish looks very appetizing, is easy to prepare, and contains many nutrients. It is also very variable, as you can change the vegetables depending on your taste.
Here is an incredibly simple recipe for a healthy breakfast.
If you want to get the latest news about the war and events in Ukraine, subscribe to our Telegram channel!