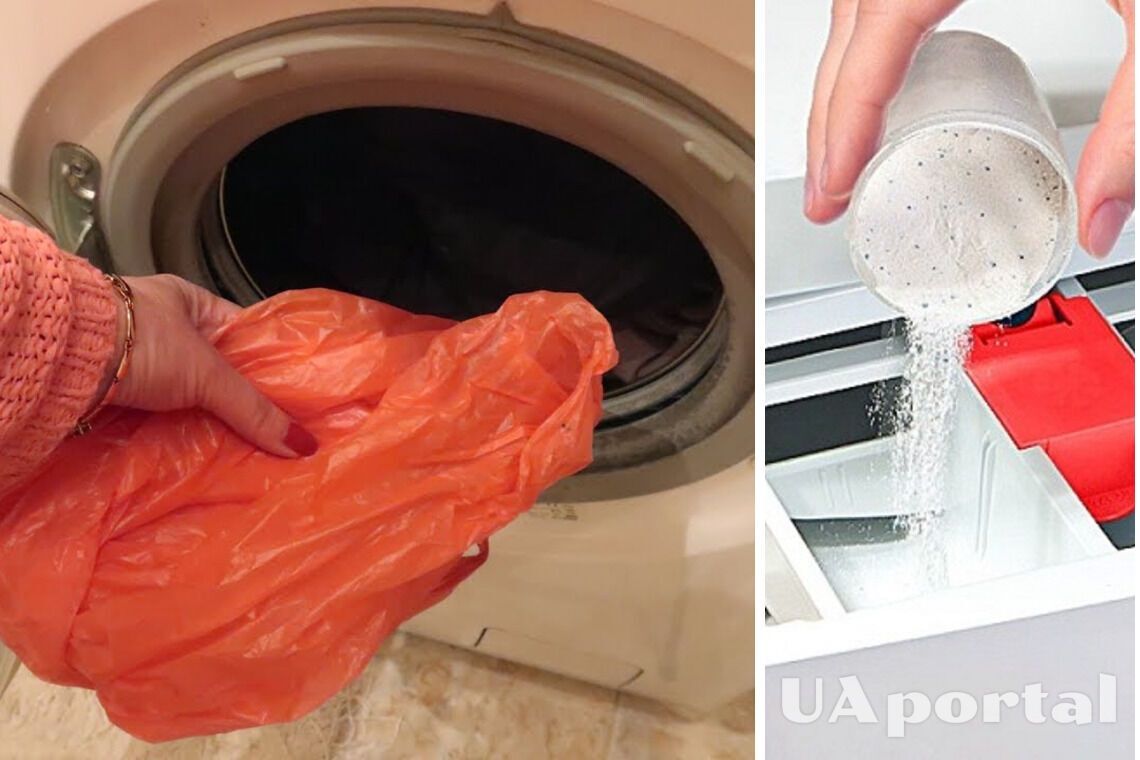 There's an interesting life hack that says you should put a plastic bag in the washing machine with your laundry. At first glance, this may seem strange, but in fact, it can help make things cleaner and even save laundry detergent.
Read also: To ensure that your washing machine washes your clothes perfectly, do this procedure once a month
There are several advantages of using a polyethylene bag in the washing machine. First, it can help collect dirt because it attracts all the hair, lint, and other particles. Secondly, it can save washing powder, as the detergent will dissolve perfectly as the drum spins.
To get the best result, it is important to use a plastic bag without inscriptions or drawings and to keep the water temperature no higher than 40 degrees Celsius. A transparent bag that is large enough and thin enough is the best option to achieve the desired effect.
Using a plastic bag in the washing machine can be extremely useful. It will help keep things clean and save laundry detergent, so it's worth trying this life hack and seeing what results it will bring.
Earlier, we wrote about the mode of the washing machine that is better not to use so that things do not remain dirty after washing, as well as what to do after washing to prevent mold and bad odors from appearing in the washing machine.
If you want to receive the latest news about the war and events in Ukraine, subscribe to our Telegram channel!