Recipes
Why cook beef with banana peel: an unexpected life hack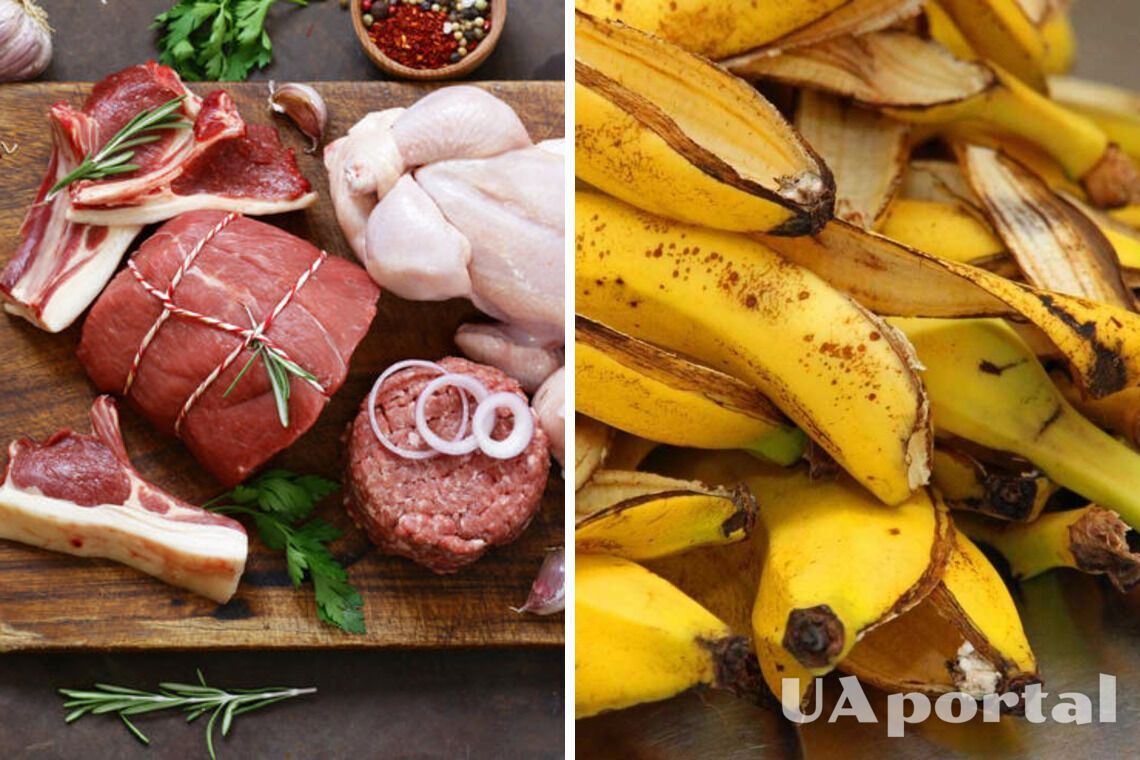 How do you prepare meat to make it juicy and incredibly tasty? There is a tricky way to achieve this result. It is to use banana peels when cooking meat.
Read also: What marinade for barbecue will make it juicy and soft: cooking tips
Banana peels contain several beneficial nutrients, including potassium, polyunsaturated fats, dietary fiber, and essential amino acids. Therefore, it further enriches the taste and benefits of the dish.
If you want softer and tastier meat, simply put it in a saucepan, cover it with water and add the banana peel. Then cook over moderate heat, removing the foam with a slotted spoon. After 20-30 minutes, the meat will be almost done, then remove the peel from the pan and add vegetables to complement the flavor.
This simple but effective method will help you cook incredibly tasty and juicy meat. Try it at home and enjoy the taste.
We remind you that UAportal has collected the three best recipes for chicken barbecue marinade that everyone will enjoy.
If you want to get the latest news about the war and events in Ukraine, subscribe to our Telegram channel!