Society
Payments for Ukrainians from the UN: who can receive UAH 6,600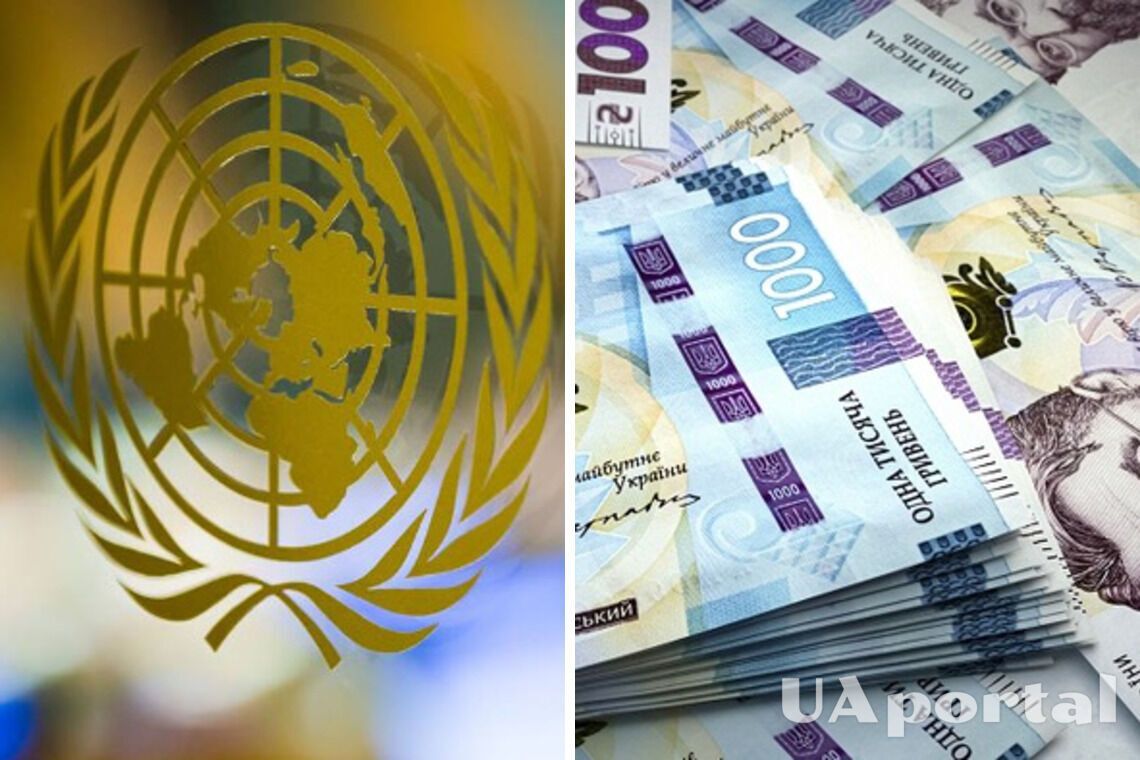 Ukrainians can apply for financial assistance from the UN. It is possible to receive UAH 6,600 within three months.
According to the UNHCR website, the money will be paid out as part of multi-purpose financial assistance for the population affected by war. The amount of the allowance is UAH 2,220 pre family member and will be paid for three months.
Read also: New payments for Ukrainians - everything you need to know
Who can receive assistance:
Internally displaced persons;
The population affected by the hostilities of February 24, 2022 in such regions as Dnipropetrovsk, Poltava, Odesa, Zaporizhzhia, Kirovohrad, Cherkasy, Kharkiv, Chernihiv, Sumy;
People who returned to their places of permanent residence after forced displacement to another region/country.
A family with only one parent (either father or mother) with one or more children under the age of 18 or with elderly persons (55 years and older);
A family supported by a single or multiple single elderly persons (55 years and older) or an elderly person with one child or multiple children under the age of 18;
A family with one or more persons with special needs (disability, chronic illness, etc.);
Foster families that take care of unaccompanied children and children separated from their parents (documentally confirmed).
Important: money will only be paid to the above individuals who have not been previously registered with UNHCR and have not received financial assistance from other organizations.
"Persons who meet the vulnerability criteria must also meet the socio-economic criteria and have a monthly income of less than UAH 5,400 per family member," the UN added.
It is noted that displaced persons who have already submitted their data for inclusion in the financial assistance program from the UNHCR will receive their payments, provided that they have not received monetary assistance from another organization.
What documents (originals) are required to apply for payments:
tax number; national passport or other identification documents;
IDP certificate (if any);
hryvnia bank card of the main applicant; birth certificate of children (if necessary);
a document certifying legal custody of the child (if necessary);
certificate/medical certificate in case of disability or chronic illness (if necessary).
Where to apply - at the registration offices of the Right to Protection Foundation, which is a partner of the UNHCR. Such offices are located in Lviv, Poltava, Kremenchuk, Cherkasy, Kropyvnytskyi, Dnipro, Zaporizhzhia, Chernihiv, Kryvyi Rih, Kharkiv, Odesa, Mykolaiv, etc. ( list here ).
We also offer to find out about payments to military personnel after dismissal from service.
If you want to receive the latest news about the war and events in Ukraine, subscribe to our Telegram channel !