War in Ukraine
Ukrainian Armed Forces advance 2 km in Bakhmut, enemy lies about lack of weapons - Malyar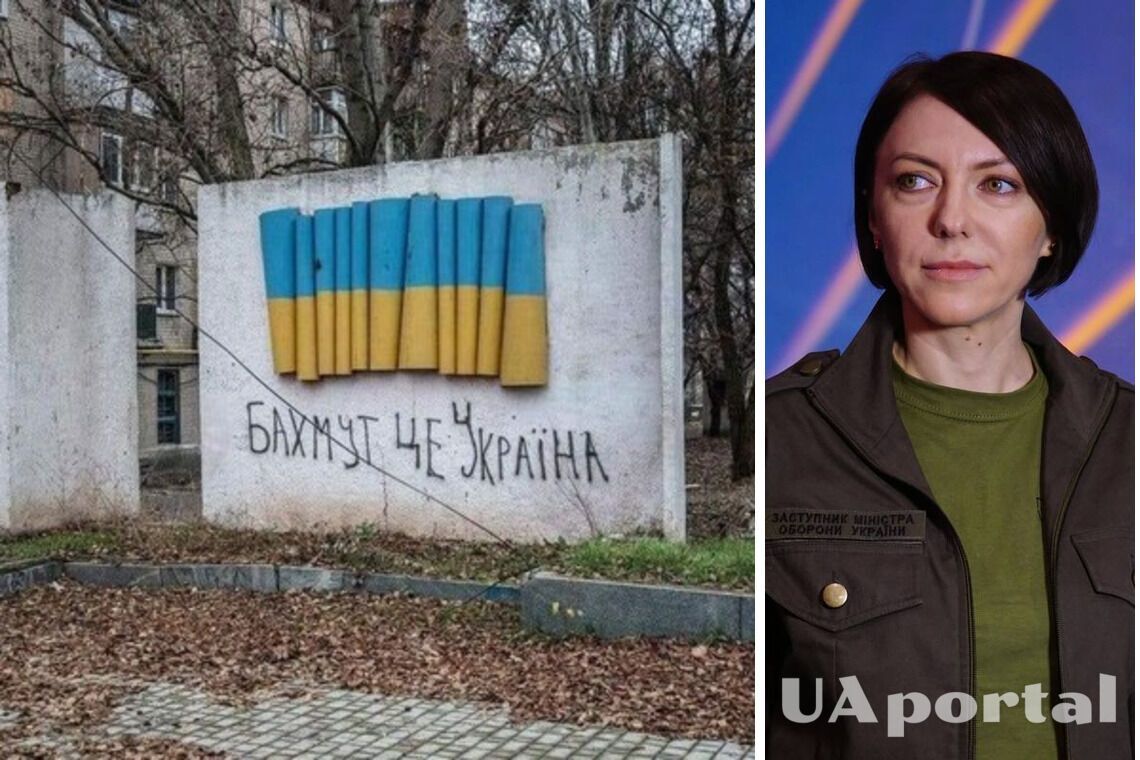 Deputy Minister of Defence of Ukraine Hanna Malyar commented on the situation in the Bakhmut sector. According to her, the success of Ukrainian defenders is undeniable.
Malyar reminded that Russian media and telegram channels from time to time publish various information about the situation in the fortress city of Bakhmut. And the analysis of these messages shows that "this city is of utmost importance to the enemy. Almost sacred".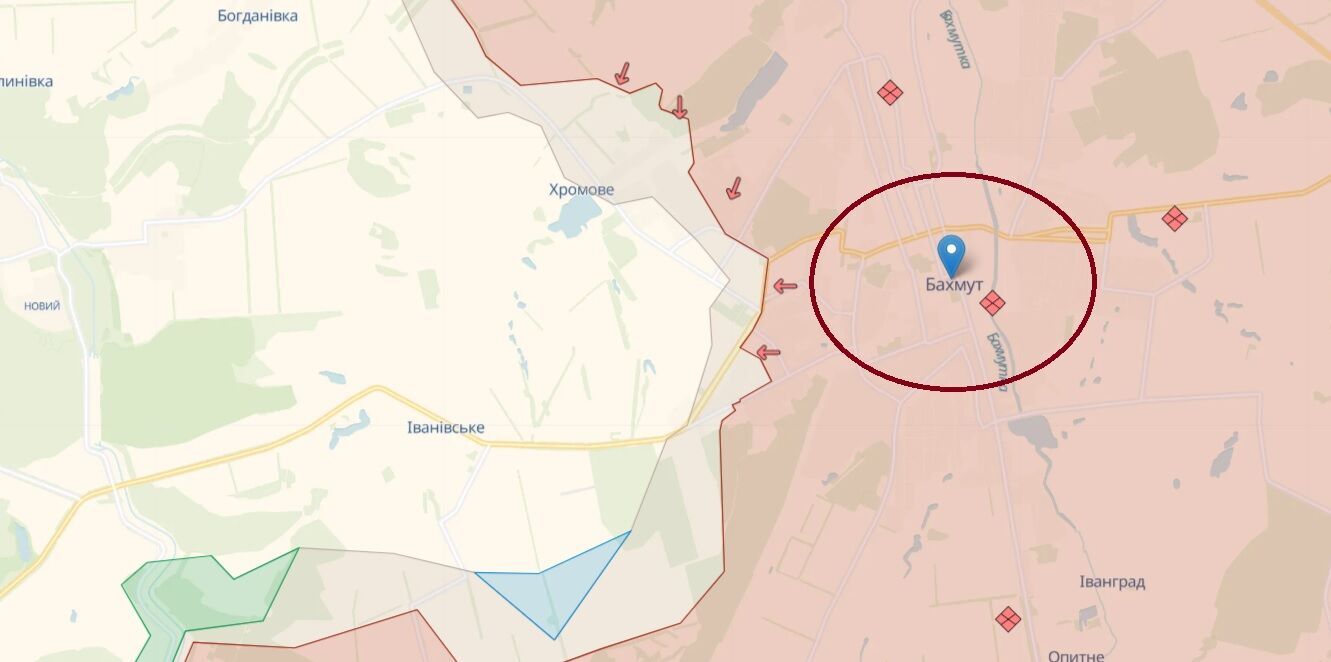 According to the deputy minister, the Russians occasionally claim their own successes on this frontline, and sometimes they openly lie about our military command.
Read also: Military expert comments on Russian attempts to capture Bakhmut
"At the same time, the enemy gives false information about the lack of weapons, which probably aims to justify the real situation," she added.
Malyar, on the other hand, called the "real situation" a week later:
The enemy failed to implement its plans;
The enemy suffered heavy losses of manpower;
Our defenders advanced 2 km in the Bakhmut sector;
We did not lose a single position in Bakhmut this week.
Read also: Ukrainian Armed Forces launched a counter-offensive in certain areas in Bakhmut - Syrskyi explained what is happening
Meanwhile, the Institute for the Study of War said that Ukrainian forces may have broken through some Russian lines during localised counterattacks near Bakhmut. The ISW recalled that the commander of the Eastern Group of Ukrainian troops, Colonel-General Oleksandr Syrskyi, said that Russian troops had retreated up to two kilometres behind Russian lines in unspecified areas of the Bakhmut front. Syrskyi's statement prompted a response from the owner of the Wagner PMC, Yevgeny Prigozhin, who said that Ukrainian troops had launched a counter-offensive and retaken three kilometres of territory in and around Bakhmut.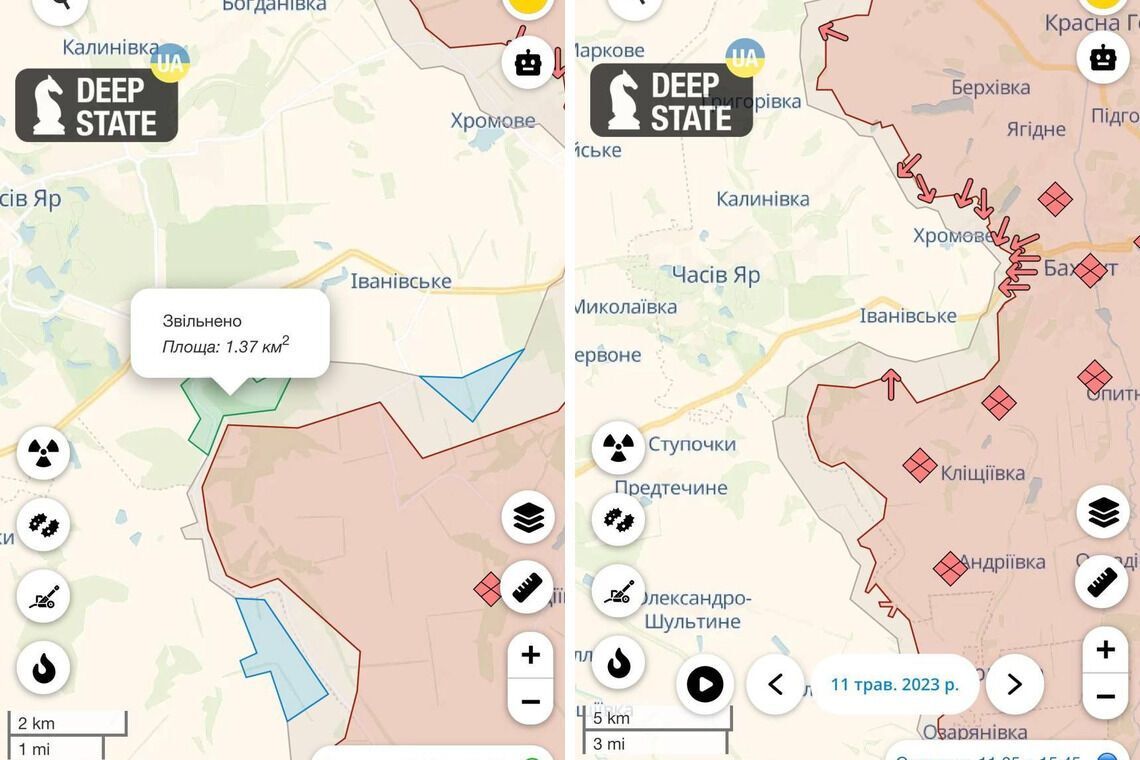 "The distribution of defence forces, combined with changes in the geometry of the battlespace, also suggests that the danger of a Russian encirclement of significant Ukrainian forces in Bakhmut may have passed. Wagner's forces are likely to continue to conduct frontal offensives on Bakhmut, allowing Ukrainian forces to conduct an organised withdrawal from threatened areas in a smaller partial coverage, rather than face a large encirclement," the Institute said.
Recall that fierce fighting has been going on in Bakhmut, Donetsk region, for almost a year, but Russian interventionists have not been able to establish control over the city, despite the fact that a huge number of Wagner mercenaries have been deployed there. According to the White House, since December 2022, Russians have lost about 100,000 people in Bakhmut.
If you want to get the latest news about the war and events in Ukraine, subscribe to our Telegram channel!