Incidents
The military started writing vacation requests: Huge traffic jams formed on Kerch Bridge after fire at Sevastopol oil depot (video)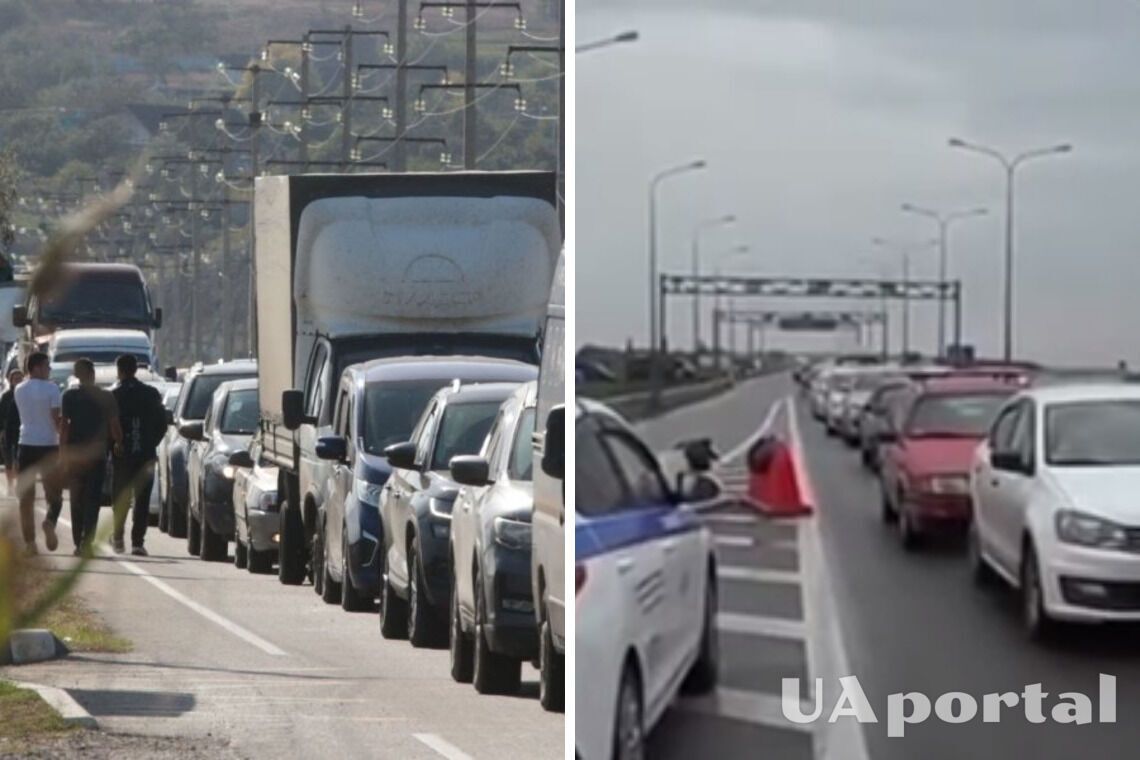 After an explosion and fire at an oil depot in Sevastopol, some of the occupiers began to flee Crimea. A huge traffic jam has formed in front of the Kerch Bridge to leave the peninsula, according to eyewitnesses. According to some of them, you can spend a whole day in a traffic jam.
Read also: Ukrainian band Antytila announced a concert in Crimea: when and in which city it will take place
The General Staff of the Armed Forces of Ukraine commented on this in its report of April 30:
"The situation in the temporarily occupied Sevastopol is restless. As a result of yesterday's large-scale fire that broke out at an oil depot near Kozacha Bay, the fire destroyed 10 tanks with oil products with a total capacity of about 40 thousand tons. In this regard, panic rumors spread in the city about the inability of Russian air defense to ensure the security of its own strategic facilities.
In turn, sensing the beginning of the so-called "hot holiday season" in the temporarily occupied Crimea, Russian servicemen began to write vacation reports indicating the places of their vacation in the territory of continental Russia," the report says.
As a reminder, an oil depot burned down in Sevastopol, the occupiers claimed a UAV hit, and the fire was assigned the highest class. This oil depot provided fuel for the ships of the Russian Black Sea Fleet, which launched missile strikes on peaceful cities of Ukraine.
If you want to get the latest news about the war and events in Ukraine, subscribe to our Telegram channel!