News
Confirmation of the existence of the Hittite city of 1800 AD found in Turkey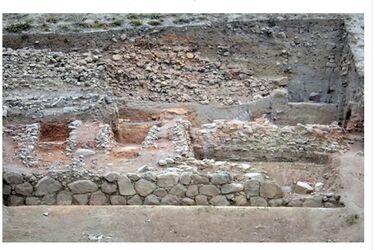 The ruins of buildings found during excavations at the site of the archaeological site of Ushakli in the Turkish province of Yozgat suggest that the lost Hittite city of Zippaland could have been located here.
This is reported by Heritage Daily.
During the latest excavations, archaeologists discovered a round structure of the Hittite era to the north of what was probably the main city temple.
The function of the building is still unknown. But there is a version that it was used during rituals. This was stated by Professor Anacleto D'Agostino of the University of Pisa.
"The construction, along with other finds discovered over the years, will help strengthen the identification of Ushakla with the Hittite city of Zippaland, a cult centre and royal residence," the scientist said.
Previously, ceramics, fragments of cuneiform writing, and the ruins of a temple and fortress have already been found.
Read also: Rare find: 4300-year-old copper ingots discovered in Oman (photo)
The Hittite Empire was a powerful state in Asia Minor. It was founded in 1800. It existed until 1180. The city of Zippaland was one of the Hittite cult centres and was dedicated to the weather god.
As a reminder, a 5th-century "village of the dead" was found in Sweden.
If you want to get the latest news about the war and events in Ukraine, subscribe to our Telegram channel!