News
Moose runs into movie theater, eats popcorn and runs away: incident caught on video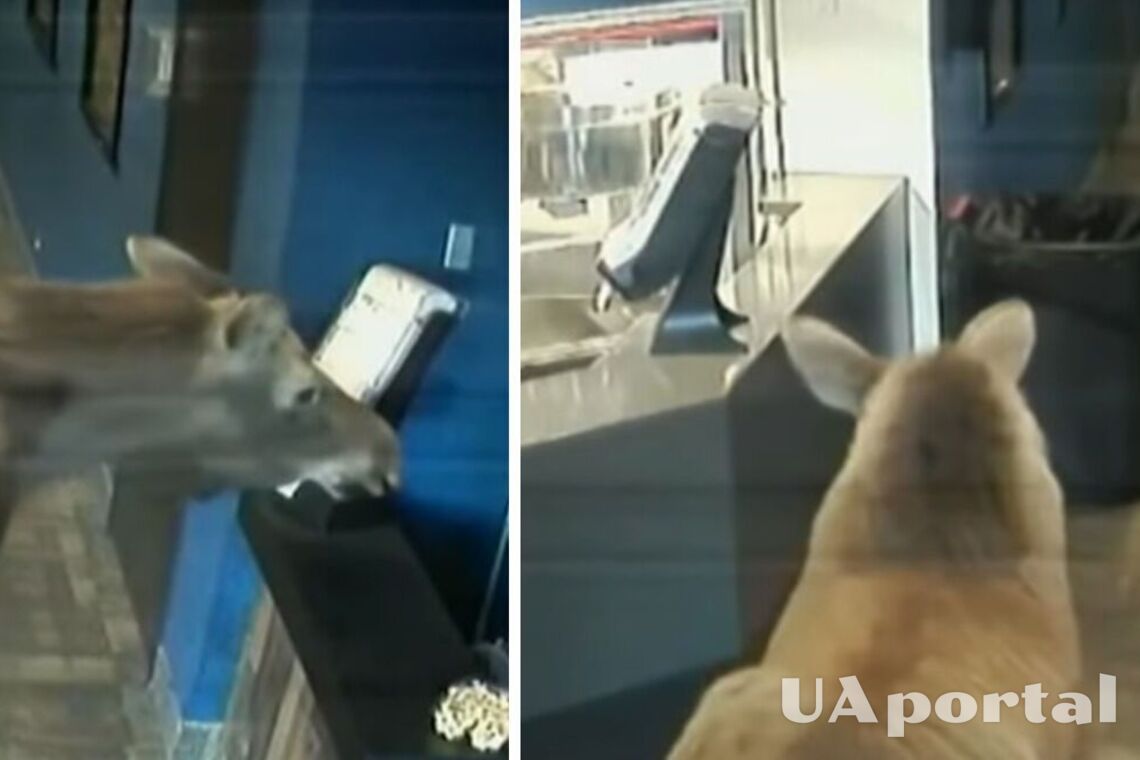 In Kenai, Alaska, a wild moose ran into a movie theater when the employees opened the door to ventilate the room. The animal ate some popcorn and left.
The incident was recorded on surveillance cameras in the theater. WABC-TV reports that the young animal was not afraid and behaved as if it was not the first time it had visited the movie theater.
Read also: In Australia, a man escaped from a crocodile attack thanks to an "army trick"
"The staff at the Kenai movie theater opened the door to let in some cool air, and the moose took it as a ticket to get in. He walked into the lobby, looked around, and went to the counter where there was a container of popcorn. The animal stuck its face into the popcorn several times and ate it. It lasted about 5 minutes," the WABC-TV story says.
The cinema staff said that the animal was calm and behaved "politely." After the moose had eaten enough popcorn, it was kicked outside.
We also offer to read how a fox ran to the trenches of the Ukrainian military and tried to take a shovel from one of the soldiers.
If you want to get the latest news about the war and events in Ukraine, subscribe to our Telegram channel!